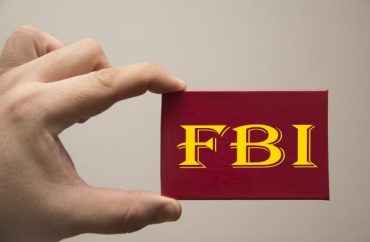 UPDATED
According to those behind the blog Royall Asses — which was set up to expose "the misfits behind the 'hate crime' hoax at Harvard Law School" (the blog's byline, pertaining to the notorious "black tape" incident) — some of the targets of their commentary "press[ed] for the FBI and Harvard administrators to use extralegal means to investigate" them.
Royall Asses claims that student Christian Williams contacted other Harvard Law protesters "stating that her 'dad works in DC,'" and that he suggested they all "reach out to the FBI." Williams then said that "she planned to 'ask the FBI to consider monitoring the Royall Asses blog.'"
(One of Williams' email recipients, ironically, was Husam Al-Dean El-Qoulaq. He's made some news lately.)
Two days later, Williams sent out another email indicating she had met with Harvard Dean of Students Marcia Sells, and that Sells "had assured her in a meeting that Harvard was using its resources to try to unmask our identities."
"The head of HLS IT and HUPD [Harvard University Police Department] are looking into finding out who is behind the blogs and email," Sells allegedly said.
How do we know this? Because shortly after the December 8 e-mail was sent, one of the recipients of the e-mails (using a fake e-mail address so that we would not know which one), astonished that his or her fellow student activists and Harvard administrators would engage in such Gestapo tactics to invade student privacy and strip us of our right to speak anonymously without any legal process at all, forwarded us copies of the e-mails.

We were surprised, but deeply appreciative, that someone who very strongly disagrees with us on the substance of our work (the student bluntly expressed objections to our blog) nonetheless was willing to blow the whistle on this attempt to interfere with our right to speak anonymously. We then immediately suspended further blogging, hoping to thereby curtail the prospects of an intensive investigation that might well uncover our identities.
RELATED: Harvard Police close Law School 'black tape' investigation
You can read the December 6 e-mail here, and the December 8 e-mail here.

But that question should not be asked merely in the abstract. We note that Harvard administrators' efforts to invade the privacy of our anonymous communications are difficult to square with the refusal of Harvard administrators during the past week — citing the paramount value of student privacy — to name the left-wing student who mocked a prominent Jewish leader for being "smelly," even though the student was videoed making the comment in a public forum, knowing that under the rules posted for the event, by participating in the question-and-answer session he had consented in advance to the video being published.
Powerline's John Hindraker says of the Royall Asses blog's allegations, "If true, this is seriously troubling. The Royall Asses authors committed no offense, except to the dignity of far-left campus movements."
"Protecting a vicious and public anti-Semite, while trying to expose students who mocked leftists and their pretensions? Is that really what Harvard Law School has come to?"
In addition, Powerline has more on Husam Al-Dean El-Qoulaq, the student who insulted as "smelly" Israeli Foreign Minister Tzipi Livni.
Read the full Royall Asses article.
UPDATE: This post has been corrected to note it was Christian Williams's father who suggested that the Harvard Law protesters contact the FBI, not student Husam Al-Dean El-Qoulaq.
h/t to Anton Sorkin.
RELATED: Harvard vandalism likely hate-crime hoax, but school's 'racist' seal on chopping block, anyway
RELATED: Harvard law student's defense of free speech prompts peers to mock his facial features, brand him 'racist'
Like The College Fix on Facebook / Follow us on Twitter
IMAGE: Shutterstock