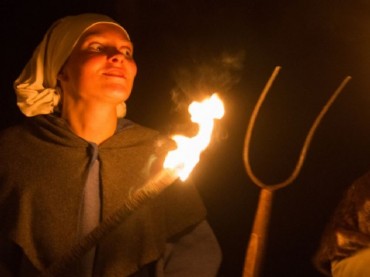 A "poorly phrased" email shouldn't have derailed the career of Mary Spellman, Claremont McKenna College dean of students, but the school has sown the very seeds that are destroying it, the Claremont Independent wrote in a staff editorial titled "We Dissent."
"We are disappointed" in several actions by administrators and students to bring Claremont to the brink of chaos, wrote the editors of the journal, which receives no college funds:
We are disappointed that you [Spellman] taught Claremont students that reacting with emotion and anger will force the administration to act. … We are disappointed that you and President Chodosh put up with students yelling and swearing at you for an hour. You could have made this a productive dialogue, but instead you humored the students and allowed them to get caught up in the furor.
Spellman and President Hiram Chodosh "weren't brave enough to come to the defense" of an Asian student who told the student mob that she was the victim of racial harassment by a black man, the editorial continues: "you didn't even defend the one who needed to be protected right in front of you."
Chodosh also let Spellman "be publicly mocked and humiliated" by a mob calling her racist while he stood doing nothing, the editorial claims: "We needed your leadership more than ever this week, and you failed us miserably."
The editorial goes on to savage student government leaders for joining in the witch hunt, and student activists for trying to force everyone to take an "ethnic, racial, and sexuality theory" class and demonizing anyone who doesn't actively support them:
College is the last place that should be a safe space. We come here to learn about views that differ from our own, and if we aren't made to feel uncomfortable by these ideas, then perhaps we aren't venturing far enough outside of our comfort zone. …

We are not racist for having different opinions. We are not immoral because we don't buy the flawed rhetoric of a spiteful movement. We are not evil because we don't want this movement to tear across our campuses completely unchecked.
Like The College Fix on Facebook / Follow us on Twitter
IMAGE: Hans Splinter/Flickr