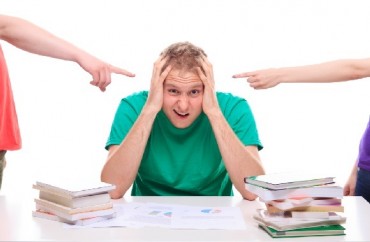 New course at San Diego State called 'Cultural Competency'
A new class rolled out at San Diego State University this semester aims to "eliminate the racist, classist, sexist, heterosexist, ableist and privileged attitudes" on campus, according to an email sent to students about the course.
The class, called "Foundations of Cultural Competency in a Changing World," is taught by Professor Tanis Starck, also director of San Diego State's Office of Intercultural Relations.
According to the syllabus, obtained by The College Fix after filing a public records act request, students are expected to examine their race, culture, sexual orientation and other identities and compare them to others.
Students are also expected to "describe the significance of the historical background of race, ethnicity, gender and class on current majority-minority relationships," the syllabus states.
The class requires students purchase a book titled "Foundations of Cultural Competency," written by the class's own Professor Starck. Priced at $26.99, it includes several exercises delving into racism, oppression, class and sexual orientation.
One part of the book is called "White Racial Identity Models." It essentially describes how attitudes that white people develop are "reinforced by stereotypes of dominant society," which leads to a desensitization of race by whites to other groups.
Some types of white people who have yet to achieve "white racial consciousness" listed in the book include "avoidant," "dependant" and "dissonant." White racial consciousness is defined as "one's awareness of being white and what that implies in relation to those who do not share white group membership."
One segment of white people who have achieved "white racial consciousness" is described in the book as a "dominative type."
They are "characterized by a strong ethnocentric perspective, which justifies the dominance of racial/ethnic minority peoples by the majority culture with the view the White Americans and the majority culture in the US as superior and of more value than minorities and their associated cultures," the book states.
"White culture is considered to be superior because they have achieved more due to their intelligence and personal attributes," the book continues, "and therefore, are entitled to the advantages they receive. However, a minority in the same position is the result of cunning evil and blind luck."
Other types of white people who have achieved "white racial consciousness" are described in the book as a "conflictive," "reactive" and "integrative."
As the syllabus points out, students in the class will develop "cultural competencies through activities, case studies, discussions, group projects, readings, and professional reflections."
To that end, the book includes many exercises and writing prompts.
Questions posed in various parts of the book include: "What racial group do you identify with," "What ethnic group(s) do you identify with," and "What is your earliest memory of excluding someone from a group?"
Other questions ask: "When you think about African Americans some common stereotypes are?" and "What are some negative perceptions about African American people or their communities?"
The book also asks students: "Who is more likely to be targeted by police officers for driving an expensive car in a wealthy neighborhood?" and "Who can and cannot get married in the U.S.?" and "Whose holidays do we predominately celebrate?"
An exercise included in the book called "Exploring Your Privilege" gives students a hypothetical $15, and after a series of questions, each student will end the walk with between $0 and $30.
A higher amount of hypothetical money at the end of the quiz equates to a student having a higher amount of privilege. After the "privilege currency" is calculated, students are asked to contemplate areas of their life and in society where they have had more or less privilege, and how that can potentially give them personal power.
The book informs students that if they do in fact see any similarity between them and someone who contains privilege, that privileged person is unlikely to be able to notice it throughout their life. Accordingly, only the non-privileged and disadvantaged can see who does and does not have privilege.
"If you are someone who sees themselves mirrored in the people who are privileged in this country, you are less likely to notice who is not included," the book states. "If you do not face the reality of violence directed at you because of who you are or you do not have to attempt to hide who you are for your safety, then you may not realize the effect this has on those who do. Not noticing these things is part of the luxury that privilege affords."
The book spends a good deal of time arguing that African-Americans have been and still are at a disadvantage within society due to institutionalized racism found in schools, the judicial system and other areas.
MORE: Students offered extra credit to determine their level of 'white privilege'
IMAGE: Shutterstock
Like The College Fix on Facebook / Follow us on Twitter