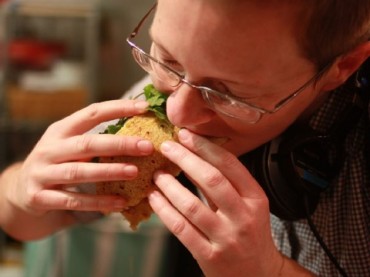 The war on Mexican food on campus continues, with a handful of students at Clemson University taking to Twitter to complain about their school's culinary theme day.
It worked: They extracted a vague apology from a senior official for the "flattened cultural view of Mexican culture" in "Maximum Mexican" day.
Campus Reform reports that only a few students appeared to be outraged, but their tweets – particularly one showing cafeteria workers wearing sombreros – were enough to get an official response.
Really @ClemsonUniv?! @ClemsonPrez I thought your focus was #Diversity #CUFiestaFiasco #CUlturallyInsensitive pic.twitter.com/PGw0CuUgr2

— Amanda A (@xoclemsonpanda) October 8, 2015
You'll note in the apology from Doug Hallenbeck, senior associate vice president of student affairs, that he never mentions what specifically was offensive in Maximum Mexican day:
It is the mission of University Housing & Dining to create supportive and challenging environments that enrich and nourish lives. We failed to live out our mission yesterday, and we sincerely apologize.
"Hispanic and Latino campus groups" will be consulted in any future theme days, which will supposedly be educational as well, according to Hallenbeck.
One of the Twitter complainers, "Amanda A," naively believes the Clemson administration will get anywhere near "Hispanic culture" after its brush with a handful of whiners.
Thank you to all of the amazing people who stood up to bigotry 🙂 Can't wait for Clemson to see how great real Hispanic culture is

— Amanda A (@xoclemsonpanda) October 9, 2015
One student told Campus Reform this is the first culinary theme night to draw any criticism for being insensitive. Others have included Irish and Southern food.
Read the story and Clemson's apology.
Like The College Fix on Facebook / Follow us on Twitter
IMAGE: WFIU Public Radio/Flickr