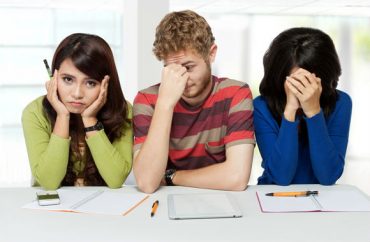 What's new: 'ability to speak to others across areas of social identity'
A year ago, we took you inside Clemson University's week-and-a-half mandatory training for resident assistants. One of the requirements was that they "demonstrate a commitment to social justice."
The public university appears to have thought better of sticking with that requirement for the new class.
Its new "position description" for the 2018-2019 RAs still has politically correct tropes but the word "justice" is completely gone.
The concept has been replaced with language less likely to go viral. The only moral "commitment" remaining is "preparing our students and staff to thrive in a global community," found in a new "inclusion statement":
We seek to understand and affirm all identities, engage in residential community dialogue, and promote an inclusive and supportive residential community environment.
MORE: Trigger warnings, 'Brave Spaces,' social justice: Inside Clemson training
Under an "Explore" heading, Clemson says RAs will help residents explore "who they are" by "[a]rticulating their own identities and demonstrating an ability to speak to others across areas of social identity through their interactions with residents."
A "Connect" heading appears to require RAs to enforce environmental restrictions on their peers ("sustainable practices supported by Residential Living and Residential Learning"). They will also "Lead" by encouraging peers to "utilize Communities of Inclusion (COI) resources to build inclusive residential communities and global citizens."
Right above a requirement that they behave as "academic role models," RAs are ordered to maintain GPA of 2.0 or higher.
Campus Reform noted the new language Friday but was rebuffed by the university for an explanation of the change.
Read the position description and our prior coverage.
MORE: Following Harambe ban, Clemson RAs get mandatory free speech training
IMAGE: Odua Images/Shutterstock
Like The College Fix on Facebook / Follow us on Twitter