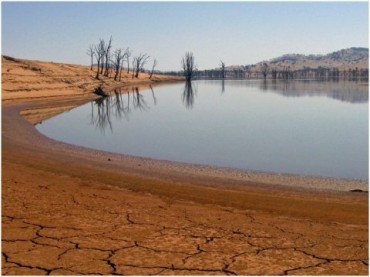 Professor Alan Robock of Rutgers University got a strange phone call one day "asking whether foreign countries could be triggering droughts or flooding."
The call was from the CIA.
The inquiry also asked whether, if the United States was controlling the weather, would other nations be aware of it?
The professor is one of many scientists from around the world are actively looking at manipulating the weather as a way of combating climate change.

Geoengineering techniques range from cloud seeding, in which chemicals are sprayed by planes trigger rainfall, to shooting mirrors into space to reflect sunlight and cool the Earth.

Professor Robock told the callers that any attempts to meddle with the weather on a large scale would be detectable.

However, he told the American Association for the Advancement of Science's annual conference in San Jose, that the weather has been weaponised in the past.

During the Vietnam War, US scientists tried to increase rainfall to hamper the enemy's progress by spraying particles into the clouds.

And the CIA seeded clouds over Cuba 'to make it rain and ruin the sugar harvest'.
Robock said he was scared about the call because he'd "learned of lots of other things the CIA had done that haven't followed the rules and that wasn't how I wanted my tax money spent."
Like The College Fix on Facebook / Follow us on Twitter
IMAGE: Tim J. Keegan/Flickr