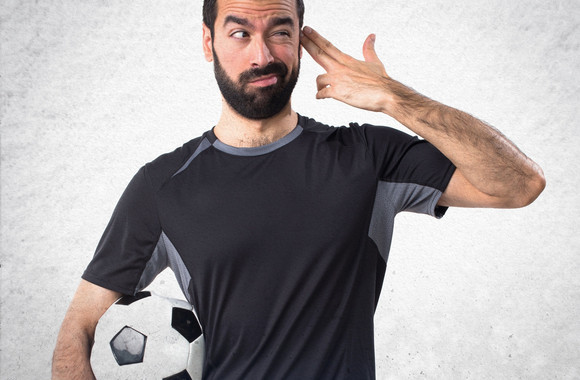 CAPITOL HILL – The federal government's novel interpretation of a sex-equity law written in 1972 is harming not only college men but also high school athletes of any and all genders, Title IX experts told a gathering sponsored by the American Sports Council Tuesday night.
Club sports are likely in the cross hairs of those who see any discrepancy in outcome – as opposed to opportunity – as proof of a Title IX violation, said Eric Pearson, chairman of the council and a former wrestling coach.
The council supports "the language of the law" but advocacy around Title IX is full of "misinformation," Pearson said. Because of court rulings, the only way for colleges to protect themselves from litigation is to ensure that the gender radio of the school mirrors all varsity participants, whether walk-ons or scholarship athletes, even if female interest is too low to match male interest.
That's basically a quota system – the same kind used before Title IX to keep women out, Pearson said. "The simple fact is that male athletes are being denied" participation in sports because of the current interpretation of Title IX, contrary to the law's wording itself.
This harms female athletes as well because in certain sports, like swimming, track and wrestling, training involves male and female athletes paired together, Pearson said. When men's teams are shrunk or eliminated altogether and women's teams continue to grow because they can't reject anyone, in the name of gender parity, female athletes lose their training partners.
Pic on top story is from protest I ran for @SavingSports at @usedgov *against* Title IX regs. @lauramarcinek @espnW pic.twitter.com/kEcM8Nge1a

— Jim McCarthy (@JMacNYC) April 13, 2016
A troubling ruling by the 9th U.S. Circuit Court of Appeals two years ago, Ollier v. Sweetwater, shows the writing on the wall for all high school sports plus collegiate club sports, Pearson said. The court said the so-called proportionality test in college sports also applies to high school, though the latter is not mentioned in the relevant regulation, which is expressly designed for "intercollegiate athletics."
"Inevitably you will see boys cut from teams because not enough girls go out" for their own teams, as opposed to other extracurricular activities more popular with girls like drama club and the student newspaper, Pearson said.
RELATED: Professor group attacks Title IX enforcement as violating academic freedom, due process
College club sports – whose alumni include Olympic swimmer Michael Phelps – are "booming with participation" among men because women's NCAA teams outnumber men's by about a thousand, Pearson said.
That's an attractive target for the Department of Education's Office for Civil Rights, he predicted: "It's likely that somebody's going to file an OCR complaint" and bring down the regulatory hammer on club sports popular with men. Pearson said one likely target is Brigham Young University's semi-pro men's soccer team.
"I think there's a very broad coalition out there" ready to challenge the faulty interpretation of Title IX, going beyond the sports community to advocates of free speech and due process, Pearson said. "We need oversight, we need review, we need accountability" for regulators.
'You can't reason with universities' anymore
That coalition seemed to be forming around Pearson on the panel.
One of the ironies of creative Title IX enforcement is that it keeps hitting female academics, said Samantha Harris, direction of policy research for the Foundation for Individual Rights in Education (FIRE).
RELATED: Students ask Senate to zero out Office for Civil Rights funding until it respects due process
Whether cursing or making sexual references in the service of their pedagogy, professors including Northwestern's Laura Kipnis, Louisiana State's Teresa Buchanan and Rowan College's Dawn Tawwater have faced investigation and worse for purely academic activities, Harris said.
At @Harvard, members of single-sex, off-campus groups will be blacklisted from Rhodes and Marshall scholarships. https://t.co/pW3U1U5uob

— FIRE (@TheFIREorg) May 7, 2016
That's largely because "the thumb is on the scale," she said: Whereas before some schools implemented overbroad harassment policies on their own, now the federal government has forced all schools to do so. FIRE can't simply call a college's general counsel and talk about First Amendment-compliant policies anymore, Harris said: "The degree to which you can't reason with universities … has really changed the game."
To fix this, Congress could cut OCR's budget or pass new laws overruling its regulatory guidance, or states could also define terms such as "harassment" for their own public universities, Harris said.
J'accuse … !
The American Enterprise Institute's resident scholar Christina Hoff Sommers, popular on YouTube for her "Factual Feminist" series and author of Who Stole Feminism, said today's climate against college men is eerily similar to France's anti-Semitic Dreyfus affair in the late 19th century.
Like the Jewish army captain Alfred Dreyfus, college men face a "hate-intoxicated mob" that knows they are guilty of any possible accusation and colleges that put them through "humiliating and unjust" kangaroo courts, Sommers said.
RELATED: Student cleared of rape after five years in prison tours the country telling his story
The crowds who tormented Dreyfus and those who believe all rape accusations against men are "willing to believe things about a targeted group" regardless of evidence, Sommers said. They don't learn after each false accusation is revealed, she said: against members of the 2006 Duke lacrosse team; high school athlete Brian Banks, who spent five years in prison before his accuser was recorded admitting she made up the rape; and most recently the fanciful gang-rape allegations against a University of Virginia fraternity.
It's past time for "our Émile Zola" to stand up against the "advocacy research" peddled by junk-science academics who thrive on accusations of "male toxicity," Sommers said, referring to the writer who defended Dreyfus in his famous "J'accuse" letter.
The speakers agreed that finding an Émile Zola would be challenging because, as Sommers put it, "it's career-damaging to be critical."
"When the rubber meets the road," schools back off their theoretical defense of free speech and due process, said Harris, noting Tufts University's short-lived resistance to an OCR mandate. Lawsuits by male students on Title IX grounds – reverse discrimination – also have done poorly because the law has no "disparate impact" claim.
"Very few [coaches] are willing to stand out" to defend more sports opportunities for men, because the heat may come down on them from "their boss's boss," Pearson said. And "the kids who are being harmed the most have the least opportunities."
RELATED: Joe Rogan interviews Christina Hoff Sommers in no-holds-barred interview
Like The College Fix on Facebook / Follow us on Twitter
IMAGES: Luis Molinero/Shutterstock, Musée d'Art et d'Histoire du Judaïsme/Wikimedia Commons
Like The College Fix on Facebook / Follow us on Twitter