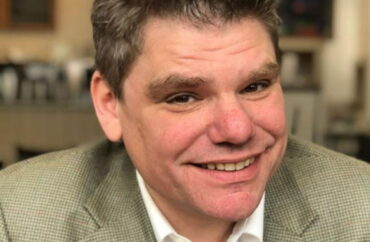 A high school snowboarding coach has filed a lawsuit against his former employers alleging that he was fired for basically telling students in a conversation that men can outperform women in sports.
Coach David Bloch filed the lawsuit against the leaders of Woodstock Union High School in July demanding he be reinstated. An attorney with Alliance Defending Freedom, a conservative firm that represents Bloch, said a hearing on the lawsuit is expected to take place in early September.
The federal lawsuit, filed in Vermont, states that Bloch was wrongly accused of violating the school district's harassment and bullying policy for referencing a student "in a manner that questioned the legitimacy and appropriateness of [a] student competing on the girls' team."
Windsor Central Supervisory Union officials did not respond to The College Fix's requests for comment over the past two weeks.
Bloch founded Woodstock High School's snowboarding team over a decade ago and has served as its head coach ever since, according to the lawsuit, focused on the intersection of biological differences between genders and the right to speak on controversial topics.
According to an Alliance Defending Freedom news release, the controversial, three-minute conversation occurred in February when Bloch's team competed against another team that had a biological male who identifies as a female that competes in the female division.
"Before the competition, Coach Bloch overheard two of his student-athletes having a discussion about that male competing against females, and he stepped into the conversation," stated the news release from the alliance.
"Coach Bloch said that people can express themselves differently and that there can be masculine women and feminine men. But he also acknowledged the biological reality that males and females have different DNA, and he shared his belief that the physical differences between men and women give men an athletic advantage," it stated.
Bloch's attorneys allege the coach never referred to the transgender athlete by name and the competition took place without incident. However, the next day, Bloch was informed of his "immediate termination," his attorneys stated.
The lawsuit alleges the superintendent who fired Bloch "has a child who identifies as transgender."
According to Matthew Hoffman, legal counsel for Alliance Defending Freedom, Bloch's dismissal raises concerns about his rights to due process and free speech.
"He received no notice of the allegations against him and was not given an opportunity to defend himself before being fired," Hoffman said in a telephone interview with The College Fix, adding this raises serious questions about the thoroughness of the investigation conducted by the school district.
The lawsuit also argues the school district's harassment and bullying policies are unconstitutionally vague "because they grant government officials unbridled discretion in deciding what constitutes 'gender identity,' 'harassment,' and 'harassment on the basis of gender identity,'" as well as "because they utilize terms that are inherently subjective and elude any precise or objective definition that would be consistent from one administrator, teacher, or student to another."
In addition to reinstatement, the lawsuit demands the school district acknowledge his termination violated his First Amendment rights to free speech.
Hoffman added that he hopes this incident will lead to changes in policies to prevent similar occurrences, emphasizing that speaking out on controversial topics should not result in the loss of one's job. He also called for greater protection of employees' rights to express their opinions.
Bloch is a Roman Catholic "who believes that God creates human beings as male and female. Consistent with his faith—and with scientific evidence—he believes that chromosomes determine a person's sex," the ADF news release stated.
Hoffman said that despite the difficult circumstance Bloch is in, many students and community members have privately shared their support with him.
IMAGE: University pro-life group notches victory after three denials
IMAGE: Alliance Defending Freedom
Like The College Fix on Facebook / Follow us on Twitter