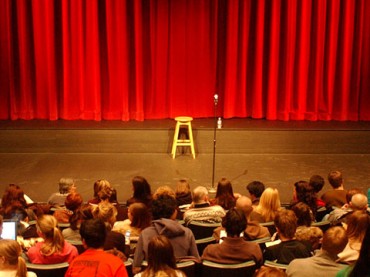 A theater professor at Coastal Carolina University has been suspended from teaching his class after he refused to show sympathy for protesters who had walked out of class over a misunderstanding over a list of names written on a school whiteboard.
On September 16, students filed into a classroom, and some students noted the names of several students of color were written on a whiteboard at the front of the class. Thinking this was some sort of list singling out minority students, the offended students planned a campus protest on September 21 instead of going to class.
But the names were actually part of a list of students who may want to hang out together, drawn up by a visiting artist who had been counseling two students of color after the previous class. One of the students had said she felt isolated and wanted to get to know other minority students in the theater department, so the group brainstormed a list of potential friends.
The school later admitted the list was "a resource for newer students who are looking to be in community with other BIPOC students."
Even after the misunderstanding was discovered, the school still apologized to the offended students, releasing a statement saying, "faculty and students involved as well as the Theatre Department as a whole are deeply sorry to anyone who was affected by this incident."
Additionally, the visiting artist who created the list to help the minority students also apologized, calling her actions "thoughtless and careless."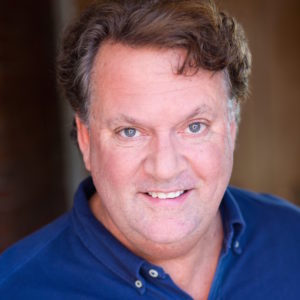 But Dr. Steven Earnest (pictured), a theater professor at the school, thought the apology was unnecessary.
"Sorry but I dont think its a big deal," Earnest wrote in response to an email from the Department of Theatre's Diversity, Equity and Inclusion Committee. "I'm just sad people get their feelings hurt so easily. And they are going into Theatre?"
After he received a number of angry responses, Earnest clarified that he was "just defending our guest artist."
When Earnest's emails became public, offended students accused him of being racially insensitive and called for a boycott of his classes. Further, students urged the school to fire him.
On September 20, the dean of Coastal Carolina's College of Humanities and Fine Arts, Claudia Bornholdt, asked Earnest to turn in his syllabus and ordered him not to come to his classes.
"It was upsetting to be accused of racism by students and others with whom I have never interacted," Earnest told the Foundation for Individual Rights in Education, the group that is now representing him. "But it was even more upsetting to have these false accusations ratified by a university that I have called home for over fifteen years."
"I thought I'd seen everything, but my head is still spinning from this case," said Ronnie London, the Faculty Legal Defense Fund vice president at FIRE. "A professor stands to lose his job for not being sufficiently mad about something that wasn't meant to cause anger in the first place. Coastal Carolina's response is not only overly dramatic, but also unconstitutional."
"I hope my story can salvage some measure of integrity in higher education," said Earnest. "Universities must give more weight to the devastating, long-term effects of their actions on hard-working career academics like myself than they do to the short-term pleasure of being perceived as 'right' in the eyes of a small but vocal group of students."
Earnest is also receiving representation from the Faculty Legal Defense Fund, which provides financial assistance to faculty at public institutions who believe their civil rights have been violated.
"If it's curtains for Earnest, that means it's act one for a lawsuit," said FIRE attorney Adam Steinbaugh. "And Coastal Carolina has already decided to be the villain."
ALERT: Check out our new Campus Cancel Culture Database!
IMAGE: Mohammadjangda / Flickr
Like The College Fix on Facebook / Follow us on Twitter