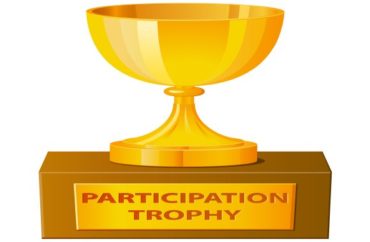 Last weekend the politically correct sports world went all a ga-ga because Vanderbilt's Sarah Fuller made a kickoff in her team's football — to be clear, American football — game against Missouri.
With that kick, Fuller, a goalie for Vandy's women's soccer team, became the first female to appear in a major conference football match-up.
The kickoff was Fuller's only action in the entire game. It went a paltry 30 yards (only 20 in the air), and would have gone out of bounds (a penalty) had not a Mizzou player stopped it.
Anyone who saw the kick and knows even a little about the sport was probably (rightly) guffawing. But not the sports/entertainment world … and even the Southeastern Conference itself.
What an inspiration 🙌

Sarah Fuller becomes the first woman to play in a Power 5 college football game.

(via @SECNetwork) pic.twitter.com/2hGXmcvBeK

— ESPN (@espn) November 28, 2020
ESPN tweeted "What an inspiration." A commentator who "got chills" at the play, said "That was pretty cool," "That was pretty awesome to see," and "What a moment." In post-game interviews, the press must have said "congratulations" more times in 40 minutes than in any time in history.
Incredibly, the SEC actually named Fuller one of its Special Teams Players of the Week for her "perfectly-executed kick." The player to share the honor actually did something — he ran back a punt 50 yards for a touchdown.
The excuses — and that's exactly what they were — poured in for Fuller's pathetic one-time event: It was a "pre-planned" "squib" kick. A "mortar" kick. And even more laughable, an onside kick. But as Matt Walsh says, "there is no designed kick in all of football that calls for a kicker to boot it 20 yards to the sideline. And if there was such a designed kick, it's not the play you'd call when you're down 21 at the start of the third quarter."
The College Fix asked Vandy football media relations if Fuller indeed intended a "squib" kick, in addition to how far she could kick a field goal and what her tryout with the football team consisted of. The response was two links to post-game interviews.
The first doesn't address any of the queries until the very end … sort of: A questioner states Fuller's kick was "as designed"(!) and then asks if she plans to do traditional kickoffs in the future (as in high in the air and towards the end zone). Fuller's response? She's wasn't going to "give anything out."
In the second link, Fuller tells a questioner the longest field goal she "believes" she made in practice was 38 yards. (Thankfully, the questioner noted kicking a field goal in a game is a lot different than in practice.) Fuller later claims she and the other women's soccer team goalkeeper at one time were practicing kicking field goals — with a soccer ball — and that she made one from the 45-yard line.
Even more ridiculous was that Fuller felt the need to rip her teammates at halftime for their alleged lack of enthusiasm. A questioner (second link) asks Fuller about the etiquette surrounding such matters, and she admits the idea was all hers. She told another interviewer the following:
"If I'm going to be honest, I was a little pissed off at how quiet everybody was on the sideline," she said. "We made a first down, and I was the only one cheering and I was like — what the heck? What's going on? And I tried to get them pumped up." …

"I just went in there and I said exactly what I was thinking. I was like, 'We need to be cheering each other on. This is how you win games. This is how you get better is by calling each other out for stuff, and I'm going to call you guys out. We need to be supporting one another.'"
Joe Kinsey asks, "Do you think freshman players on the women's soccer team who've never seen the field get up and give speeches to players who've given four years to a program? Nope. Not happening."
Imagine you were one of the Vandy football players sitting there in the locker room listening to Fuller. Your team hasn't won a game all season, you're currently getting smoked 21-0, and this politically correct person who "joined" the team less than a week ago is yammering at you about team spirit.
Indeed, you'll never hear of kickers doing such a thing in the NFL. They won't dare lecture the guys about "cheering," those who're busy grinding it out each and every play, sucking wind in the fourth quarter, all bruised and battered. And if one ever dared, he'd get a "lesson" in practice he'll never forget.
Sarah Fuller.

Remember the name. #PlayLikeAGirl | #AnchorDown pic.twitter.com/BBOR91421I

— Vanderbilt Football (@VandyFootball) November 28, 2020
I await news of some, or even just one, of Fuller's teammates who did take issue with this whole spectacle. That is, if they're brave enough to endure the politically correct backlash which inevitably would follow. They'd be called "misogynist," "male chauvinist" and likely would be reported to a "hate/bias" committee. After that, they'd be forced to apologize, and required to take a few workshops on "patriarchy" and "feminism."
Look at the bright side: If Joe Biden gets his way, men who identify as women soon will get full access to "sports, bathrooms and locker rooms in accordance with their gender identity." As such, maybe Vandy will get a "woman" kicker who can reach the end zone.
MORE: Preferring men's sports over women's is a 'societal, cultural bias'
MORE: College to adjust sports budget to achieve 'gender equity' in campus sports
IMAGE: Acrylik Vectors / Shutterstock.com
Like The College Fix on Facebook / Follow us on Twitter