An Ohio college basketball team has announced it will be canceling its upcoming season due to the school's COVID vaccine mandate, according to a local television station report.
Players at UC Clermont, a regional college of the University of Cincinnati, said they would not play the upcoming season because of their group opposition to the mandate.
"I would rather get tested than take the vaccine," Gregory Marsh, a player and student, told the TV station.
According to the University of Cincinnati's vaccine mandate, the deadline for students, faculty and staff to have at least the first dose of a COVID-19 vaccine is October 15. A second dose is required by November 15.
In addition, the school is holding a weekly lottery for students that get vaccinated, with the winner collecting between $2,500 and $5,000. The university plans on distributing $50,000 in awards altogether.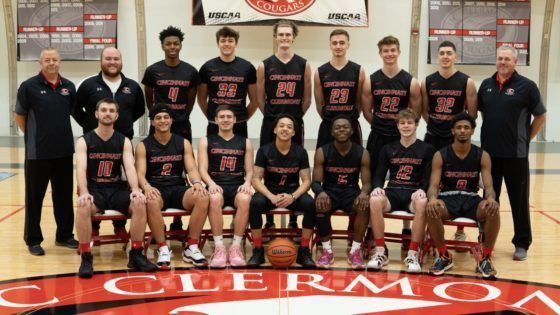 The student-athletes have lobbied the school for alternative options, including increased masking, and some have applied for vaccine exemptions based on religious grounds.
"We just wanna hoop. That's about it. We just wanna hoop," Ish Ismail, a student and player, told the station. "We just wanna hoop. We were going for that ring this season. That's all that mattered."
A University of Cincinnati spokesperson did not immediately respond to a request for comment by The College Fix.
"We don't get full scholarships to come here, and it can be expensive, so to make us make this type of decision is kind of extreme and tough for a lot of us," said Kort Justice, a member of the team.
MORE: University bioethicists: Vaccine mandates 'promote freedom'
IMAGE: Krakenimages.com/Shutterstock.com
Like The College Fix on Facebook / Follow us on Twitter