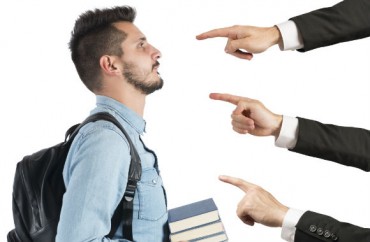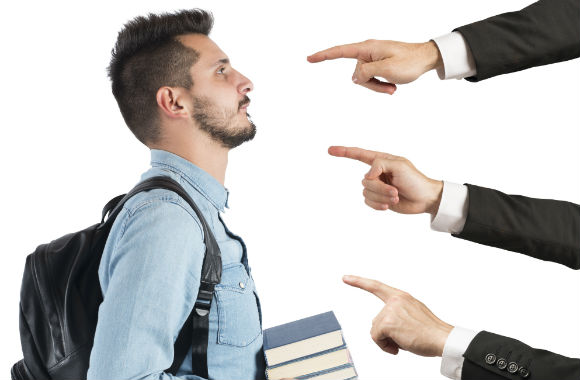 Two candidates for Yale College Council president faced a backlash after they dared to answer "no" to the question of whether institutional racism exists at the school.
According to The Yale Daily News, Chris Moeckel's and Saloni Rao's negative responses came during the lightning round at a debate this past week. The other three candidates answered in the affirmative.
The Dwight Hall Center for Public Service and Social Justice, which had given its endorsement to Rao, was not happy with their candidate's answer.
In a statement, the Center called the candidates' answers "harmful" and noted its Student Executive Committee "fully believes institutionalized racism exists in the Yale community." It pointed to "the lack of diversity among faculty members, a scarcity of resources for students of color and "century-long resistance" to changing the name of Calhoun College […]"
Both candidates quickly backtracked.
In a statement to the YDN, Rao said "institutional racism 'undeniably exists' at Yale," and that she "[has] not and would not deny its existence."
[Rao's] statement said when she answered the question "Is Yale institutionally racist?" her first thought was of the Yale administrators she has worked with over the years, such as Yale College Dean Marvin Chun, Associate Vice President of Student Life Dean Burgwell Howard and Deputy Dean for Diversity and Faculty Development Kathryn Lofton — none of whom she considers racist. However, Rao said she does view Yale as an institution — as well as "its history and its policies" — as racist.

"I regret not pushing to further clarify or further considering my answer because I know it hurt so many of my fellow students," Rao's statement read. "For that I apologize. Institutional racism exists at Yale, and the best way to change it is to change who is doing the instituting and to give a voice to those who have not before been heard. This, I feel, is something which I feel is the duty of the YCC and is something that I have and continue to feel passionately about."
Moeckel likewise "clarified" his debate response:
"I believe there is institutional racism at Yale, and I misspoke during the debate. Dwight Hall has every right to issue this statement, but I will continue to reach out to everyone on campus."
Dwight Hall said it would not retract its endorsement of Rao as doing so "would require reinitiating a vote among all of the members of the Executive Committee and representatives from hundreds of constituent student organizations."
MORE: The buffoonery that is college student government
MORE: Student protests against 'systemic racism' hit 72 colleges and counting
IMAGE: Shutterstock.com
Like The College Fix on Facebook / Follow us on Twitter