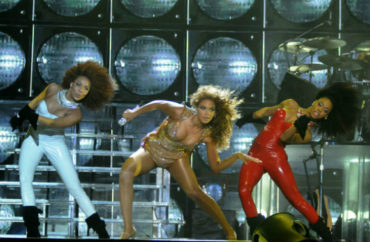 During the 2018-19 school year, students at the University of Illinois are eligible to take a class called "Gender in Gaming," which explores "how games designed by women and people of color are transforming how and why we play games."
Students at Ohio State can enroll in "Food and Gender," which explains how food is "a means for understanding gender, sexuality, culture, society, race, and socioeconomic class."
Swarthmore students can join "Queering the Bible," a course which "destabilizes the long held assumptions about the Bible—and religion—says about gender and sexuality."
These courses are part of an audit conducted by Young America's Foundation, a large conservative training and activist organization for high school and college students.
On Monday, the group released the "2018-2019 Comedy & Tragedy Report," in which they list the most "outrageous" courses being taught at America's big name universities.
"Students are graduating from college with record-breaking student loan debt, are unprepared to enter the workforce, and are unable to tolerate opposing viewpoints," the report reads, "all because today's universities are more focused on promoting racial, sexual, and gender diversity than a classic and substantive education, and are determined to shut out diverse ideas that contradict the liberal narrative they aim to promote."
For the report, YAF audited 55 universities categorized primarily by athletic conference – the Big Ten, the Big East, the Southeastern Conference, and the Ivy League. The audit also included some prestigious liberal arts colleges such as Williams, Amherst and Swarthmore colleges.
According to the report, the courses listed indicate a strong bias in favor of progressive pet issues such as race, gender, and sexual identity. At Harvard University, a course called "Who is a Fascist? Culture and Politics on the Radical Right" attempts to show the "traces fascism has left on the contemporary cultural-political scene from Marine Le Pen's Rassemblement National to the American alt-right to populist insurgencies like Trumpism."
At Michigan State, students can take "Gender, Justice, and Environmental Change: Methods and Application," which uses "case studies related to gender, ecology, and environmental studies" to demonstrate a "feminist perspective in international and intercultural contexts."
At Davidson College, the environment is tied to racial identity in "Latinx & the Environment," where, using "the environment as a key category of analysis, students will explore the ways that the natural and built environments shape, and are shaped by, Latinx culture."
Of particular interest to college instructors in 2019 appears to be worldwide celebrity Beyoncé, who appears as the topic of study in five separate courses. ("Everybody is a Star: Black Celebrity Since 1968," "New Directions in Black and Latina Feminisms: Beyoncé, J-Lo, and Other Divas," "Black Heat, Black Cool: Theorizing Blackness," "Beyonce Feminism, Rihanna Womanism: Popular Music and Black Feminist Theory," and "Family Feuds: Beyonce, Jay-Z and Solange and the Meaning of American Music.")
Similarly, applying the word "queering" to traditional American conventions is a common way instructors frame their courses.
Classes range from "Queering Sexuality Education" to "Queering the History of Emotions" to "Queering God: Feminist and Queer Theology" to "Queering the Bible" to "Queering Childhood," which "examines the figure of the Child and how this figuration is used by politics, law, and medicine to justify continued cultural investment in reproductive heteronormativity and productive ablebodiedness."
YAF notes that with soaring tuition costs and a tight labor market, such courses serve the left-wing instructors more than they serve students.
"Many of the courses and descriptions listed in 'Comedy & Tragedy' may seem comical at first glance," said YAF spokesman Spencer Brown in a statement, "but the situation that continues to unfold on America's campuses is hardly a laughing matter."
MORE: Conservative YAF group blocked from forming campus club
Like The College Fix on Facebook / Follow us on Twitter