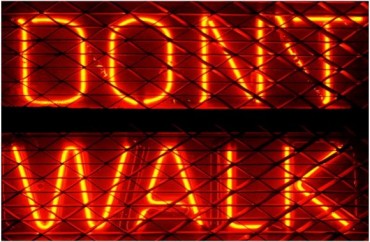 Dorothy Bland, the dean of the journalism school at the University of North Texas, brought forth the victims of alleged racist violence in her recent encounter with law enforcement.
In an opinion column in The Dallas Morning News, Bland says she was merely "guilty" of "walking while black."
"I had no interest in my life's story playing out like Trayvon Martin's death. I stopped and asked the two officers if there was a problem; I don't remember getting a decent answer before one of the officers asked me where I lived and for identification."
Dean Bland goes on to mention Sandra Bland (no relation), Freddie Gray and Henry Louis Gates, and declares racial profiling by the police:
Do you realize I bought the hoodie I was wearing after completing the Harvard University Institute for Management and Leadership in Education in 2014? Do you realize I have hosted gatherings for family, friends, faculty, staff and students in my home? Not once was a police officer called. To those officers, my education or property-owner status didn't matter. One officer captured my address and date of birth.

I guess I was simply a brown face in an affluent neighborhood.

"You are now in the company of Henry Louis Gates and others with the same experience," wrote one of my former students from Florida. "We must stop racial profiling."
The police chief, however, has a quite different take on the encounter:
My officers, a field training officer and his recruit, observed Ms. Bland walking in the roadway wearing earbuds and unaware that there was a pickup truck directly behind her that had to almost come to a complete stop to avoid hitting her.

The driver of the truck looked at the officers as they passed and held his hands in the air, which implied "aren't you going to do something about this?" The officers turned around and drove behind Ms. Bland.

They activated their in-car video camera, which shows her again walking in the roadway impeding traffic. They activated their emergency lights — no siren was ever sounded — they exited their patrol vehicle and contacted Ms. Bland.
The officers advised the dean to walk against traffic so that she could see oncoming vehicles. The chief also notes that the two officers had observed Dean Bland earlier in the morning, "but she was not in the street and impeding traffic, so she was not contacted."
Perhaps if the truck driver had just beeped his horn at the dean, none of this would have been necessary.
Then again, Bland probably would have called the driver a racist for doing so — "beeped at while black." Or something.
Read the full op-ed and police response.
Like The College Fix on Facebook / Follow us on Twitter
IMAGE: Thomas Hawk/Flickr