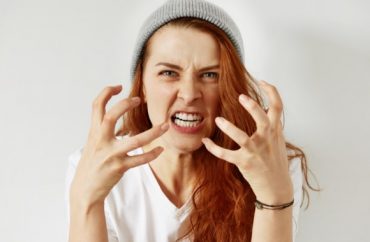 Sewanee: The University of the South recently posted on Facebook an article that praised its female students as "fresh faced and pretty" – but then deleted it from their newsfeed after complaints the article is sexist and misogynistic.
The April 15 article was written by Ivy Style, a website reporting on traditional American menswear, known as trad, preppy and Ivy League. Headlined "Sewanee: Where The Boys Are Khaki (And Kilt) Clad And The Girls Fresh-Faced And Pretty," it was written in response to a reader who contacted Ivy Style and said:
I lurk on your site and remember seeing an article with some great photos of young coeds sitting on the grass watching some khaki-clad boys walk by.

I recall how the comments about the young ladies were all filled with longing for the days when females acted like ladies. The girls all looks so fresh-faced and pretty.

I have a couple of teenage girls I would like to influence somehow and this might be it. Can you please remind me what the article name was or shoot the link over to me?
The Ivy Style article the reader sought was based largely on a College Fix article from September 2015 penned by Chloe Stevenson, a senior at Sewanee, who wrote on the private school's unofficial dress code:
Dress codes may seem like an extension of boarding school or a private high school experience, but the expectations at Sewanee stand for something more. Better described as a way of life, rather than a mandate or formal demand, this unspoken dress code is viewed by many students as a sign of respect and honoring tradition.
RELATED — Dress for success: Why college students should junk the gym shorts and sneakers
Ivy Style had picked up Stevenson's article, then wrote about it again this month in response to the reader's query, quoting that reader as part of the article's headline. Sewanee then shared the Ivy Style article on its Facebook page.
Editor in Chief of Ivy Style Christian Chensvold writes what happened next was ultimately a disappointment:
So I was monitoring Google Analytics and social media today, and Sewanee put up a link to this post on its Facebook page, leading to another giant traffic spike that lasted for several hours.

Initial comments on FB were proud and positive. Then the feminists started complaining. I say feminists because the most vocal used that term in reference to her studies, and said she felt "erased" by the quote from the reader who said the female students in the post from last fall looked "ladylike."

Several others complained that this post is sexist because of the terms "ladylike" and "fresh-faced and pretty." I went out for a couple hours and when I got back the link and discussion thread had been removed from Sewanee's Facebook page.
In an email to The College Fix, Sewanee Director of Media Relations Laurie Saxton confirmed the college took the post down.
"The audience for the Sewanee Facebook page is largely alumni and parents; the social media managers know that our audience appreciates posts that feature Sewanee in a positive light," Saxton said.
"After posting the recent link, we realized that some readers might find it offensive—not the Ivy Style story itself, but the reader email quoted within it. And we do not believe the (email's) notion that young women of an earlier time were superior to young women today. The university does not shy away from all controversy on social media, but we also do not want to knowingly offend our audience," she said.
Chensvold told The College Fix via email he disagrees with the decision to remove the post. He said most people liked and shared the story, but all it took was a few offended people to get it taken down.
"Some of them then went to critique the post directly on Ivy Style; in addition to calling the post sexist and misogynistic, it was also called racist and also classist, to which I left a counter-remark saying I found it odd that a $54k per year private school would find photos of itself to be classist," he said.
"Ivy Style prides itself on wit and irreverence, and I didn't expect anyone to think that literally ALL the boys wear khakis and kilts. Ditto for the girls," Chensvold added.
Chensvold noted that he merely wanted to highlight an exemplary dress code at the institute of higher education fondly named "The University of the South."
"I found some wonderful photos of the boys in blazers and neckties, girls wearing dresses, and black and whites mixing freely together amid this tradition-bound school in the South," he told The Fix.
Ivy Style is in its eighth year and has posted more than 1,300 times. The first post on Sewanee's dress code back in September broke the website's traffic records, according to Chensvold, garnering more than 2,000 Facebook likes. The second post this month also went viral, shattering the previous record with even more likes and page views in the tens of thousands, he said.
When asked if he believed the content of his article is free speech and therefore protected, Chensvold responded, "I've been a blogger since 2004. I've been called every name in the book. That's free speech, by the way."
The College Fix was alerted to the situation by an avid reader of Ivy Style who said the brouhaha is not surprising given the current campus climates seen nationwide:
"This outburst is similar to what happened in other campuses nationwide – at Yale, Mizzou, Dartmouth etc. Is there any question that the root cause of this perceived grievance comes from the same well that fueled Yale's Halloween costume chaos and Mizzou's BLM? I think not. What was an innocent article, admiring properly dressed college students, turned out to be something much more."
Like The College Fix on Facebook / Follow us on Twitter
RELATED: Feminism's new motto is 'I'm down in the dirt – help me get up,' says ex-feminist writer
IMAGE: Shutterstock