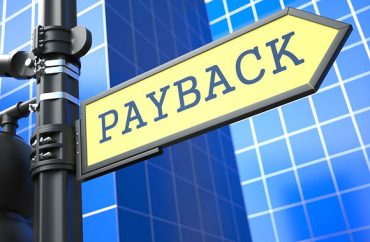 UPDATED
Ex-girlfriend started with plagiarism allegations
Williams College is withholding a former student's diploma based on transparently false rape accusations by a college employee – his former lover – who believed her job was jeopardized by him, a new lawsuit claims.
The former student accused the once-religious private school of conducting an "inherently flawed" and "fundamentally unfair" rape investigation, in violation of his Title IX rights, and violating federal education privacy law.
It asks the U.S. District Court in Springfield, Massachusetts, to stop Williams from "adjudicating and imposing a sanction" on the accused student, let him earn his degree and represent his "good standing" to others.
To investigate the employee's claims, the college hired the same person named in a lawsuit against nearby Amherst College that said her work was rushed and one-sided in favor of the accuser.
Prior to filing suit, "John Doe" told the campus adjudication panel that his ex's allegations boiled down to "a classic case of hell hath no fury than [sic] a woman scorned."
Doe v. Williams College by The College Fix on Scribd
'I'm gonna lose my job!!'
Doe and "Susan Smith" had an "exclusive romantic relationship" from October 2013 through winter 2015, shortly before she graduated, the suit claims.
She stayed at Williams as an alumni relations employee through the 2015–2016 academic year. Doe, an Ecuadorian-American student, was scheduled to graduate in June.
Smith's false rape report earlier this year was the culmination of a series of events that started at a party in December, long after they had broken up, the suit claims.
MORE: Amherst plays down damning text messages by rape accuser
As a college employee, Smith wasn't supposed to attend parties with students, and Doe didn't want to be seen with her. He alleged that she assaulted him and stole his cellphone after he declined to dance with her.
Friends of Smith gave conflicting accounts of what she told them about the incident. Some said she hit him because he touched her "in a way that made her uncomfortable," and another said she slapped him for saying "rude" and "offensive" things to her.
Smith called Doe's sister, identified as "Lady Doe," in a panic shortly after the party. According to investigators, Smith was "hysterically crying" when she told the sister that Doe had gone to the police and she could be fired. Smith also told Lady Doe she was suicidal. (Doe had not reported her to police.)
After 2 a.m. that morning, Smith wrote Dean of the College Sarah Bolton an apologetic email claiming to have written several essays for Doe's Spanish classes. (Smith later told investigators that Doe had "coerced" her.)
"Tonight [Doe] drove me to the point of desperation," Smith told Bolton. "He taunted me so much for staying here [at the party] and crying over his taunts that things got out of hand."
MORE: Feds tell colleges they can deny students due process
Lady Doe defended her brother against Smith's plagiarism claims in a statement for Doe's appeal hearing, before Smith had accused him of rape.
"She kept repeating 'he's gonna report me for assault and I'm gonna lose my job!! They're gonna fire me!!'" Doe wrote in a statement recounting the post-party call with Smith.
"She wanted to make sure she was not going to be the only one in trouble" by accusing him of academic fraud, the statement said. "If she was getting fired, she would get him expelled."
Troubling case from my former employer, Williams, which seems to have overlooked accuser's major credibility probs:https://t.co/l9YYefmC0P

— KC Johnson (@kcjohnson9) November 28, 2016
Last-minute rape allegations
After an investigation found Doe not responsible for two of the three plagiarism charges – the only charge that stuck was based on an ambiguous email from Smith to Doe – he was still recommended for expulsion. The charges were overturned on Doe's appeal.
In April, Doe attorney Stacey Elin Rossi filed a complaint against Bolton, Smith and the college with the Williams Title IX office. (Bolton had already been named the incoming president of the College of Wooster, where she took office in July.)
Title IX complaint against Williams College personnel by John Doe by The College Fix on Scribd
It claimed the dean had "discriminated against John in part because of his gender" by instituting a no-contact order between Doe and Smith that month, requested by Smith, and for barring Doe from attending a dance that Smith had organized.
In May, with less than a month before Doe's graduation, Smith filed a counter-complaint with the Title IX office alleging that he had "displayed abusive behavior towards her during the past two years."
Smith's initial complaint provided few details as to the nature of her claim. During the Title IX investigation, which took place over several weeks and included several interviews with witnesses provided by Smith, she made several new allegations.
MORE: Amherst showed 'startling indifference' to truth in 'blacked out' rape case
Many of the documents provided to The College Fix were redacted, including the specific account of the alleged sexual assault or assaults. The details are visible as plain text when copied and pasted, though.
One such passage said Smith made an accusation against Doe late in a scheduled interview, saying she "didn't want to have sex, but he still did it anyway," and though she was crying, "she doubts that he noticed."
In a later interview, Smith said she was intoxicated during one sexual encounter and could "not remember walking up the stairs to return to her room, or removing her clothes to have sex."
Though she remembered how and where they were having sex, "she felt confused about why they were having sex," the investigator's report said. She noticed later "she was bleeding."
MORE: Brown says unwritten consent rule was on campus posters
When the investigator asked about this incident later, Doe claimed he could not remember any occasions at any of the parties Smith described where she drank more than a "moderate amount" of alcohol.
"Susan's accusations constitute petty, spiteful, and rather typical relationship squabbles, plus one outrageous allegation," Doe wrote in a September statement to the panel tasked with investigating him.
Smith filed a "clearly retaliatory complaint" to use Williams procedures "to harass, defame, and otherwise harm me and calling any of her examples 'abuse' trivializes real abuse," he said.
John Doe's response to Allyson Kurker's investigative report – Doe v. Williams by The College Fix on Scribd
Ex post facto policy applied
Earlier this month, a panel of three administrators found Doe responsible for sexual assault, citing an incident from September 2014 that appears to recount the redacted allegations. The panel's report cited "unusual sexual position and roughness" of sex as reported by Smith as the reason for its finding.
The panel's report says Doe failed to obtain "affirmative consent" in this alleged encounter – judging Doe by a policy that was not in place at the time of the alleged rough sex, the suit claims.
MORE: Rape accuser tells police 'Maybe I said yes'
Before the policy was amended in November 2015, the code of conduct stated that "both parties have the obligation to communicate consent or the lack of consent."
The investigators also misrepresented the nature of the intercourse, according to the suit: "Smith never made any statement to anyone that the sex was rough at all. The Hearing Panel simply made that up."
With Doe having met all his degree requirements, "the only sanction available to the College is to permanently withhold his degree," the suit says.
Doe lawyer Rossi confirmed to The Fix on Tuesday that he has still not obtained his degree.
UPDATE AND CORRECTION: Doe's statement to investigator Kurker has been replaced with a properly redacted version. Smith's specific title in her former position has been removed. Smith's alleged behavior after the party was incorrectly described in the original version of this story. Doe and his sister said she was "hysterically crying."
MORE: Rape accuser ruined student's life because he liked her friend
MORE: Williams College censorship committee reviews its religious monument
Like The College Fix on Facebook / Follow us on Twitter
IMAGE: Tashatuvango/Shutterstock
Like The College Fix on Facebook / Follow us on Twitter