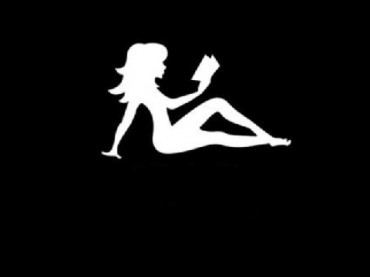 Nude photos of female students were on display at one of our nation's most prestigious colleges.
"Photographs of women laughing, gazing dreamily into the distance, hugging friends or teammates, holding up soccer balls, or, in one photo, biting into a greasy piece of pizza…"
The above description pertains to a recent exhibition at Bowdoin College's Lamarche Gallery. The newly curated exhibit of photographs, entitled, "Celebrating Women, Celebrating Bodies," was on display for several weeks in April.
A previous version of "Celebrating Bodies" was exhibited on the campus in 2012.
According to the Bowdoin Orient, a student publication, the "Celebrating Bodies" display featured "an exhibition of nude photos designed to celebrate the diversity of women on campus and their bodies."
A source with knowledge of the exhibit told The College Fix that the images showed breasts and vaginas, although done "more artfully" than porno style.
Speaking of 2012's exhibit, project director Laura Armstrong said the nude photographs were supposed to help women counter "self-critical internal and external dialogues."
Armstrong, along with two fellow students, photographed roughly 100 women for the exhibit.
Bowdoin student Julia Mead wrote about her experience posing with a group of friends this year: "Ten of us went into a side room, stripped down to our underwear, stood side-by-side, laughed nervously, sweated under the bright lights, and click click click. We put our bras back on and then the rest of our clothes." 
Ten Percent Posed Nude
Bowdoin is a very small college, with about 1800 total students. Currently, only 890 females attend the school. If 100 Bowdoin women were photographed, that means more than ten percent of the women who attend the college agreed to pose nude.
For this year's exhibit, participation remained strong. About 50 Bowdoin women chose to participate, according to organizers of the 2014 "Celebrating Bodies" exhibition.
In some cases, props were included. "People brought a lot of props: pots, pans, someone brought their mountain climbing belt, someone brought a longboard," said event leader Janki Kaneria, who posed nude herself in 2012.
Maura Allen, a student who posed in 2012, and again this year, told the Bowdoin Orient that she was "one of the more bashful people that I knew," in middle school and high school. Her decision to pose nude was a way to show how she "had really changed a lot since then."
A number of the photos featured of female athletic teams stripped down and photographed as a group.
The only rule was that students had to agree to show their heads in the photographs, and not just their bodies.
U.S. News ranks Bowdoin College as the 4th best liberal arts college in the nation. And the college boasts an acceptance rate of only 15%.
For those young women who will one day be engaged in high-powered careers in business and politics, the potential for these images to reemerge and cause embarrassment or scandal did not deter them.
At least one member of the Bowdoin faculty advised students as they planned and executed the project, according to Armstrong, 2012's "Bodies" projectdirector. In a gallery statement she writes: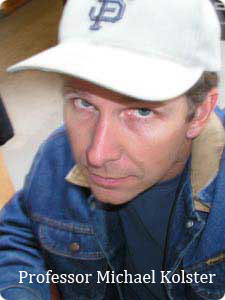 Before the shoot, I had the opportunity to engage in a dialogue with photography Professor Michael Kolster in which he probed me to think more deeply about why we chose the medium of photography, why nudes, and why only women… I chose to focus this exhibit specifically on women as a result of my work at the Women's Resource Center. It is a shoot that celebrates women in solidarity with one another…
Professor Michale Kolster, who teaches photography classes and works one-on-one with students for independent studies in the "visual arts," is on leave for the Fall 2014, semester, according to his faculty profile page.
The Women's Resource Center at Bowdoin, which Armstrong says inspired her to do the "Celebrating Bodies" project, is a campus organization that "builds awareness of gender issues," according to the group's website. The Women's Center also hosts other female-themed art projects, including a production of the "Vagina Monologues" and an even called "V-Day," which seems to be a short for "Vagina-Day."
It's All About Empowerment
"We really want to reiterate the fact that these are real women. It's not just a body—these are the women behind the pictures. This is their story of empowerment," Kaneria told The Orient.
On the comment feed below the school newspaper's story on the exhibit, the reaction of the public was mixed. One commenter who went by the name, "Fan of Naked Co-eds," had this to say: "Nothing wrong with a little nudity. Who doesn't like youthful boobies? Lay off and let 'em celebrate their youth."
Meanwhile, another commenter, "Gooseontheloose" had this to say: "I doubt any employer when reviewing their Facebook pages would find this extracurricular activity of any value other than to use it as a reason to reject the applicant."
Another dubbed "Holden" suggested the college could turn this into a fundraising venture: "Perhaps Bowdoin should create a student calendar with the sexiest 12 photos and let the Alumni Association sell them online…or create a website for the girls to video chat for a few dollars per minute."
In an age in which cell phone cameras are everywhere, the potential for an unauthorized person to record and distribute these nude images online, either now or in the future, seems not to have caused students, faculty, or administrators much worry.
Total cost to attend Bowdoin College, including tuition, room and board, is $59,568 annually. As they sign checks of that size, surely there are very few fathers and mothers who realize they are paying to keep the lights on in a college gallery where nude images of their daughters are on display.
**Bowdoin College spokesman Scott Hood and Women's Resource Center director Melissa Quinby refused to respond to The College Fix's requests for comment on this story.**
Nathan Harden is editor emeritus of The College Fix and author of SEX & GOD AT YALE: Porn, Political Correctness, and a Good Education Gone Bad.
Follow Nathan on Facebook /  Twitter:@NathanHarden
(Image: MichaelPorter.Flickr)
Like The College Fix on Facebook / Follow us on Twitter