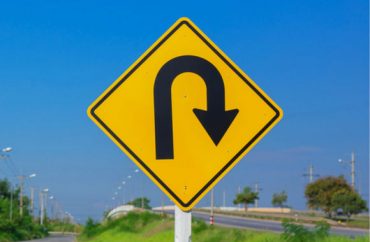 UPDATED
Because we're 'open and inclusive'
Before it has even been served the lawsuit against its club-approval policies, Queens College has belatedly overruled a campus committee that, with no explanation, rejected a pro-life club's registration application.
Queens College told Campus Reform that its Office of Student Affairs had "reviewed and approved" the Students for Life chapter, which "had been previously rejected by a student committee," the Campus Affairs Committee.
MORE: NYC college forces pro-lifers to fund pro-abortion group
The spokesperson said its overrule of the committee is "consistent with the College's commitment to an open and inclusive environment."
Without registration, members of the nascent Students for Life club would not be able to recoup any of the student activity fees that its members are required to pay into Queens – some $1,200 over four years at the school, which is part of the City University of New York.
Queens already funds at least one abortion-rights student group, according to the Alliance Defending Freedom, which filed the suit last week on behalf of the pro-life club.
MORE: Colorado State won't fund pro-life student event unless it's 'unbiased'
In an email blast Monday, the alliance said the suit would continue because the underlying policies hadn't changed. Senior Counsel Casey Mattox wrote:
While Queens College has done the right thing in recognizing the Students for Life club, the college still needs to change its egregiously unconstitutional policies. Under those policies, the college will continue to deny funding to Students for Life from its members' own student activity fees and violate the First Amendment freedoms of other students as well. Our lawsuit will continue until we ensure that Queens College's policies respect the constitutionally protected freedoms of all students.
CORRECTION: The article originally gave an inaccurate description of the composition of the Campus Affairs Committee, which had rejected Students for Life's registration application. Students are the only voting members of the committee.
MORE: High school blocks pro-life club because it's 'controversial'
Like The College Fix on Facebook / Follow us on Twitter
IMAGE: pittaya/Shutterstock