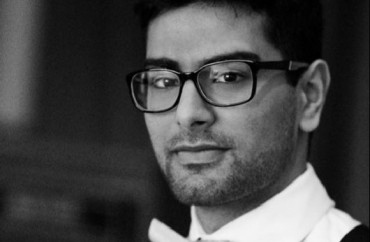 Billionaire and three-term New York City Mayor Michael Bloomberg gave the commencement address at the University of Michigan yesterday where he took a few moments to address contemporary incivility and demagoguery in politics … and discourse in general.
College Fix contributor Omar Mahmood, who had to deal with campus SJWs — social justice warriors — that vandalized his apartment door in late 2014 with messages of "dick," "scum," and a picture of the devil following his satirical piece for the Michigan Review, was specifically mentioned by Bloomberg towards the end of the speech:
Today, elected officials who decide to support a controversial policy will also get angry letters, phone calls, and faxes, if they still have fax machines. And for sure, they will now get millions of angry Tweets and Facebook posts denouncing them in the harshest possible terms. That's democracy in action. But that kind of instant condemnation also makes some elected officials afraid to do things that, in their heart of hearts, they know are right […]

If we want to stop demagogues, we have to start governing again, and that requires us to be more civil; to support politicians who have the courage to take risks; and to reward those who reach across the aisle in search of compromise.

Now I know doing this won't be easy, and that's partly because it's not just social media that has changed the civic dialogue. The constant bombardment of news that we see on our phones, computers, and TVs gives us the impression we are acquiring knowledge. Yet many of the sources, facts, and interpretations are either dubious, or colored by partisanship, or outright lies. I say that as the owner of a media company who has seen how the marketplace has shifted. Today, people choose cable TV channels and websites that affirm their own political beliefs rather than ones that inform and challenge their beliefs. As a result, we have grown more politically cloistered and more intolerant of those who hold different opinions […]
RELATED: Muslim student leader led vandalism against Muslim satirist at U. of Mich.
We see this trend of political intolerance across the country: At campaign rallies that turn violent; on social media threads that turn vitriolic; and even on college campuses, where students and faculty have attempted to censor political opponents.

I know that one of today's graduates, Omar Mahmood, has faced threats and intimidation because he dared to write political satire about being left-handed in the Michigan Daily [editor's note: It was actually the Michigan Review] and he refused to apologize for it. Omar, wherever you are out there, I'm glad you stood your ground.

Never be afraid to stand up for what you believe is right, no matter how unpopular it may be or how many people try to shout you down. And just as importantly: Never hesitate to stand up for the rights of others to express their views and exercise their rights, no matter how unpopular that may be. The only way to ensure your right to express yourself is to protect others' rights to express themselves.
The mayor also blasted the concept of "safe space(s)" which, not-so ironically, was "needed" by at least one of Mahmood's (former) colleagues at The Michigan Daily due to his satirical piece.
Read Bloomberg's full address.
RELATED: Read the 'hostile' column that got student writer suspended by campus newspaper
RELATED: CAUGHT ON VIDEO: Hate-crime vandalism against conservative student
Like The College Fix on Facebook / Follow us on Twitter
IMAGE: Judd Weiss