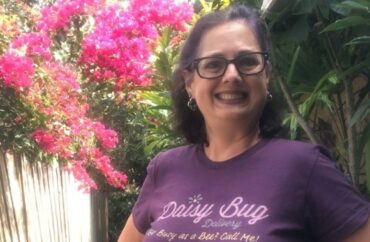 'We are local moms who are here to help,' according to one business
Companies owned by mothers of grown children now offer college students personalized concierge services to assist with adult life tasks and habits.
These entrepreneurs are "seeing the demand for having a mom away from mom," The Wall Street Journal reported Tuesday.
Concierge Services for Students in Boston, which bills itself as "a mom away from home," charges $10,000 per student per academic year. Founder Tammy Kumin, 74, launched the business 30 years ago to help international students at boarding schools but expanded it to help college students, who now comprise three-quarters of her clients.
"Each student has access to as many as five women, collectively referred to as their second mom," according to the paper.
These "moms" begin the school year by shopping for the student's dorm and ironing their sheets. They assist students with registration and recommendations for professors. They connect students with tutors, and Kumin hosts them all at her home once a month.
Services such as Kumin's, growing near college campuses around the country, commonly provide services such as furniture assembly, package receipt and delivery, medication pickup, rides to and from the airport and accompaniment to doctors' offices.
Their business model has grown in popularity since the pandemic, when parents had difficulty reaching students at far-away campuses.
Rachelle Arnold (pictured) of Daisy Bug Delivery, near the University of Tampa in Florida, receives students' packages at her home and charges $25 per day for same-day delivery to their dorms, apartments or storage elsewhere. Arnold sends photos of the parcels to the students' parents.
Arnold's business also offers long-distance rides, grocery shopping and delivery and "special surprise deliveries," among other services, according to her website.
"With over 55k shopping trips and almost 7 years experience between the Daisy Bug Crew, why not trust us to do the shopping for your [University of Tampa] kids?" her website reads.
Mindy Horowitz, another concierge professional and the mother of three grown sons, "performs some of the same duties students would expect from their own mother," The Journal reported.
Horowitz, who began her business, mindyKnows, with students at Washington University in St. Louis, once loaned a client a sports coat borrowed from her son when the student called her in a panic the night before his event. Her base rate is $450 per year.
The business website advertises "local mom support for college families."
"We are local moms who are here to help," it reads.
The service offers membership options by the month, the semester, the school year or throughout a student's entire four years at college.
According to The Wall Street Journal, Horowitz recently broadened her business to service young people at nearby Northwestern University, Skidmore College and University of Hartford. She hires as workers "locals with a measure of maternal instinct."
One parent, Douglas Feirstein, hired mindyKnows to assist his daughter, Emma, at Washington University in St. Louis after her move there from Florida two years ago.
During Emma's freshman year, Horowitz brought her to the hospital for a severe infection, brought her chicken soup, recommended a hair service, seamstress and other services and gave her an unpaid internship at her own company.
Feirstein said hiring Horowitz allowed him "to spend more stress-free time with Emma."
Horowitz told the paper she "can do locally what a mom in Michigan can't."
"Some things are possible from afar, some aren't," she said.
Her website promises parents and students "from the moment you sign up, you're treated like family."
MORE: Administrators are not your parents
IMAGE: Daisy Bug Delivery/LinkedIn
Like The College Fix on Facebook / Follow us on Twitter