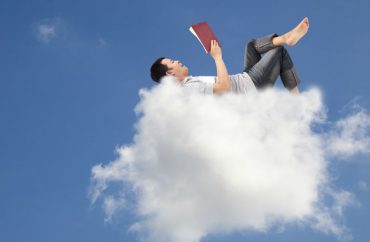 Still getting students 'who literally cannot read above a third-grade level'
West Virginia University-Parkersburg stopped giving students placement exams for math and English this year, as well as eliminating remedial math and English courses altogether.
The hope is that a less challenging workload will raise the rate at which WVUP students stay in school and eventually graduate, which might burnish WVUP's reputation more than it benefits students.
The term "placement test" is actually a "misnomer," said Hank Dunn, senior vice president at WVUP, the open-enrollment, community-college counterpart to the flagship WVU campus in Morgantown. "It was a vehicle used to place you into a specific level of math or English."
Dunn told The College Fix in an email that WVUP "reviewed current literature" about placement testing and looked at states that have eliminated the test: "The intended result is to not make placement testing a barrier since [high school] grades are a better predictor of college success than the placement test."
That research led the school to adopt the "15 to Finish" initiative promoted by the West Virginia Higher Education Policy Commission, Peshka Yawollac, head of alumni relations at WVUP, told The Fix in a Facebook message.
The commission's webpage on 15 to Finish says that taking at least 15 credit hours a semester is "essential" to graduating on time, but not enough students do this because "they don't realize what it means for timely degree completion."
MORE: Women's and gender studies degrees up 300% since 1990
Another problem is that "oftentimes they aren't encouraged to take 15 credit hours because of worries that their academic achievement will decline," according to the commission.
Asked whether WVUP is making courses easier so that students can more easily graduate on time without having necessarily learned much, Yawollac said: "If a student needs extra support in a core class, they will have a two-hour lab added to their schedule."
She said WVUP had switched to a system known as "guided pathways," the opposite of the so-called cafeteria model that is common among community colleges like WVUP.
According to the Community College Research Center at Columbia University's Teachers College, the cafeteria model lets students "choose from an abundance of disconnected courses, programs, and support services," which often results in them "making poor decisions" and dropping out.
Students took longer to complete their studies under WVUP's cafeteria model, Yawollac said: "So far, I haven't heard of any complaints" about the guided model.
"Usually we lose many freshmen each semester. This year we've retained more than we usually do," she said, though she didn't have exact numbers.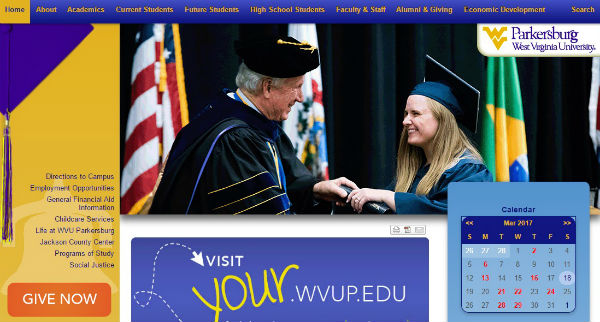 With the elimination of remedial courses, students might have more trouble excelling in their studies and successfully transferring to four-year institutions. The aforementioned labs are similar to special elective courses that are not part of a major's course of study and not offered regularly, and students may not know they exist.
Asked how this switch to labs might affect student success, Dunn said: "Research shows that students who scored into the lowest level of developmental math had very little chance of ever completing college."
The difficulty of the required curriculum should depend on the student's major, Yawollac told The Fix in a followup email.
Not every student needs to learn the same thing, she said: "The focus now is that students who need [trigonometry] or [calculus] are those who are pursuing degrees in STEM. There's no need for someone pursuing a Bachelors in English to require Trig. or Calc. Business students do not need it to complete their degree."
Dunn said it's not "a negative" that students can no longer take remedial courses, also known as developmental courses: "There is a better way to help students."
Rebecca Phillips, an emeritus professor of English at WVUP, told The Fix in an email that the goal is making academic progress more manageable for students.
"The thinking is that eliminating the prerequisite [remedial] courses and enrolling the students in intensive tutoring [special-elective labs] … will lead to a higher success rate because students will not feel the task is too daunting and give up," Phillips said.
But speaking from past experience, she added that "given the near-total lack of math skills on the part of some of our first-semester students, I cannot say if the prerequisite elimination is a good idea or not."
MORE: Join the Trump resistance in this new 'food justice' course
Since it's no longer giving incoming students placement exams on English, WVUP instead looks at their ACT scores, said Phillips. Scores below 17 put a student in a required two-hour lab.
"What we found was that nearly all students who attended the lab regularly, especially a lab taught by the course instructor, passed [English] 101 with a C or better," Phillips said.
On the other hand, "We are still getting some students who literally cannot read above a third-grade level, and I have never learned how to help such students," she added.
A two-year-old alternative to West Virginia's 15 to Finish has already shown success at both higher retention and graduation rates, as well as improved learning.
The Accelerated Study in Associate Programs (ASAP) initiative, implemented at several City University of New York community colleges, doubled down on remedial skill development via a "multipronged intervention" that also required students to attend full-time, University of Michigan Education Prof. Susan Dynarski wrote in The New York Times in 2015.
Though the ASAP students cost the school 60 percent more to educate, their graduation rates nearly doubled, she said. The challenge is that state funding "tends not to rise as fast as enrollment, resulting in a drop in funding per student when enrollments swells" at institutions that might try an ASAP-like initiative.
But in an underfunded state like West Virginia, WVUP can achieve a similar result on paper for less money by dropping requirements and replacing remedial skill development with elective course work.
MORE: New college entrance exam disavows Common Core
Like The College Fix on Facebook / Follow us on Twitter
IMAGE: Tom Wang/Shutterstock