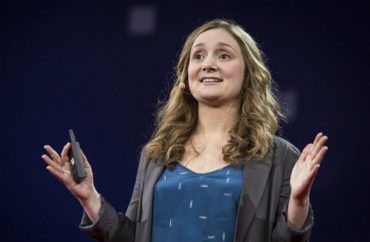 Students threaten to riot Tuesday night
Sociologist Alice Goffman wrote a book about police involvement in black communities, based on six years living in a violent urban neighborhood. It was praised by Cornel West and panned by Heather Mac Donald.
Yet Goffman is finding herself under attack by the same circle of activists that shut down a "Blue Lives Matter" talk by Mac Donald.
Why? Because she's white and she studies black communities.
Jonathan Marks at Commentary flagged the latest demand list from a "collective" of Pomona College student and alumni activists, which follows other demands and disruptive protests by students at Claremont Consortium institutions, the so-called 5Cs.
The list orders the college to rescind its job offer to Goffman and give students greater say in who is hired. If it doesn't agree to their demands by 5 p.m. tomorrow, "we will take direct action":
This hire does not enhance a culture of inquiry and understanding on campus as we navigate a tumultuous time in our nation's history; on the contrary, it boasts the framework that white women can theorize about and profit from Black lives while giving no room for Black academics to claim scholarship regarding their own lived experiences. …

Additionally, hiring white faculty who engage in voyeuristic, unethical research and who are not mindful of their positionality as outsiders to the communities they study reinforces harmful narratives about people of color.
MORE: Pomona students condemn 'truth' as white invention
Goffman beat out two "highly qualified Black women whose critical research focuses on intersectionality and structural inequality," according to the letter. Hiring whites over nonwhites also harms students of color, the "collective" argues:
The vast majority of Sociology majors are students of color (and most are women of color), but the faculty are not at all representative of their students' diversity. The Sociology Department at Pomona College has not consistently had enough full-time faculty members of color to support its marginalized students.
Pomona College activists demand firing of white scholar who studies black communities by The College Fix on Scribd
They also claim that Goffman has contributed to the "hyper-criminalization of Black men and hyper-sexualization of Black women," citing an anonymous 60-page letter emailed to sociologists and covered by The New York Times that cast doubt on Goffman's research.
As Marks notes in Commentary:
They do not note that the author of this same article deemed [Goffman's] responses to this document largely persuasive, found that "many claims against her are… easy to rebut independently," and reported that "most sociologists have found the mainstream criticisms of the book to be baseless."
MORE: Claremont activists target 'Shady People of Color' for not being radical
The activists want to impose racial quotas on the students selected to serve on the hiring committee and choose them in a student vote, so they can have "authentic mentors" who are not Goffman. They demand to have a meeting by Wednesday with President David Oxtoby, the dean of faculty and hiring committee.
They also demand that sociology faculty write a letter by May 1 outlining how the hiring process will feature "greater transparency" and more student involvement going forward.
The demand list concludes:
The hiring of Alice Goffman is antithetical to these goals of supporting students of color and holding institutions of higher education accountable for the violence they enact on marginalized groups in ways that are often rendered invisible. We know this because our lived experiences and our studies in classes with women of color faculty have taught us so.
The letter says 128 people signed it, but unlike a previous demand letter by Pomona activists that went viral, the names were redacted "for individual safety."
Read the letter and Commentary article.
MORE: Students at wealthy colleges demand reparations
Like The College Fix on Facebook / Follow us on Twitter
IMAGE: TED Conference/Flickr