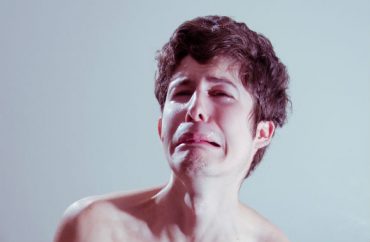 As could have been predicted, college newspapers, students, and even faculty are not handling the election of Donald Trump very well.
And that may be an understatement.
The Ivy League reaction is arguably the worst if Columbia is any indication: "Columbia students reel from shock of Trump victory."
"They came running, screaming, and crying to College Walk at 1 a.m.

Over 200 Columbia students gathered early Wednesday morning at the heart of campus, reeling from Republican nominee Donald Trump's presidential victory with a mixture of shock, disgust, and sadness.

"Fuck Donald Trump," they screamed. …

"I can't believe this is happening," students repeated. …

"This is catastrophic for women, for minorities, for our country in general," [student Sophie Neiman] said. "I've seen people weeping in the streets—I just cried onto my friend's shoulder." …

"My civil rights have been compromised," Adam Snyder said.
Such was the shock that many Columbia students wanted to postpone pending exams: "I think we should take a day—people say there's always hope, but I think we should seriously take a day to despair," student Joe Braun said.
On The Harvard Crimson main page we encounter this headline: "Donald Trump Wins Presidency in Divisive Upset." Would it have called a Clinton win a "Divisively Expected Victory"?
At Cornell, students were "aghast" at the election outcome: "Trump Wins; Cornellians Aghast at Shocking Upset":
"How the fuck is he winning? What the fuck?" a flummoxed Cornell undergrad is quoted as saying.
Shayra Kamal said, "I'm looking into flights back to Bangladesh right now, so I can deport myself before Trump repatriates me. Liberty and freedom are dead."
"'We should've died in 2012 while we still had the chance,' added Mitch Laski '17, echoing several students who said they fear a Trump presidency will be the end of equal rights for minorities and free speech in the United States."
Over at Yale, where the "Trump victory [left] students reeling," students exhibited "teary eyes, bowed heads and cries of disbelief" and had the opportunity to participate in a post-election group primal scream "to express their frustration productively."
At Trump's alma mater, students reacted "with dismay [and] sadness" to the then-"unexpected" GOP candidate's lead. "It is the most miserable and most depressing scene right now. People are actually extremely upset right now," a student said.
The Brown Daily Herald reports that its community is "shaken" by the Trump win: "Trump is an idiot; he's repulsive; he screwed the government," complained one student. "If you're not a white male then everything should scare you," said another.
Outside the college elite, the attitude was similar.
UCLA's Daily Bruin: "Students react with disbelief at Donald Trump presidential election win"
A USC Daily Trojan headline: "Students rally against election outcome." Do they really think a rally will overturn the result?
The Stanford Daily reports its "Campus faces turmoil in wake of Trump victory."
The Emory Wheel: "Trump Wins Presidency in Devastating Upset"
And Penn State, The Daily Collegian offers a photo collection of students' reactions to the election results. Here's a sample:
Penn State students are getting tense watching updated election results @DailyCollegian pic.twitter.com/zja9LeEi04

— Cameron Hart (@Cameron_Hart_) November 9, 2016
Like The College Fix on Facebook / Follow us on Twitter
IMAGE: Spunkinator/Flickr