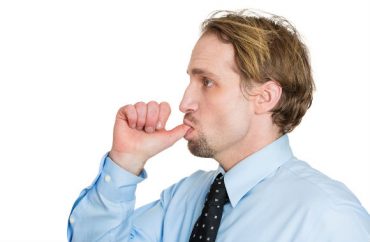 UPDATED
Heroic school saves students from brutal feelings of intellectual discomfort
Narrowly averting a crisis of untold proportions, a college's dean of students and several student government officials extended much-needed aid to college students who witnessed a contentious exchange of ideas on campus.
The Claremont Independent reports that, earlier this week, Scripps College hosted an "open lecture," part of the school's "Tuesday Noon Academy speaker series," on the topic of "American-Islamic Relations and xenophobic rhetoric in the wake of the 2016 presidential election." The speaker at the event, Hussam Ayloush, is the Executive Director of the Los Angeles chapter of the Council of American-Islamic Relations.
At one point in the debate, a "dissenter" in the crowd asked Ayloush "if CAIR disavows suicide bombings." As The Independent reports, "The exchange devolved into a shouting match between the dissenter and Professor Hao Huang, the director of the Scripps Humanities Institute, who told the man, 'you don't belong here if you can't shut up. Shut up!'" (Ayloush did not offer a yes-or-no answer to the question.)
The lecture continued to veer into testy territory: at one point another member of the audience called a Scripps student "brainwashed," while another attendee claimed: "I have Jewish friends who didn't want to come here today because they were afraid for their safety." Someone in the audience called Ayloush a "bigot and a liar," and another accused him of "lying at every step of the argument."
"Several student attendees," The Independent reported, "walked out during the hostilities."
Following the heated exchange of ideas and accusations, Scripps College teetered on the edge of anarchy, threatening to devolve into a terrible war zone of student discomfort and discombobulation. Thankfully, the Scripps administration and student government swung into action.
"We offer warm thoughts and support to those who were affected by these events," wrote several representatives of Scripps Associated Students in a letter to the community. In an effort to offer "resources to impacted students," the students provided a list of "supportive faculty members" to which the "impacted students" could speak.
Likewise, Charlotte Johnson, Scripss's dean of students, informed students in another letter that the school was prepared to offer "support and resources for impacted Scripps students" from the dean's office.
For now, thanks to the timely and selfless efforts of these heroic individuals, all seems to be well on Scripps's campus: any student who was traumatized by the moderately lively debate on campus can get the help and support he or she needs. It is unclear, however, why Scripps even allowed a heated debate to take place on its campus in the first place—and one thing is for sure: you can bet that the school's officials will be looking for ways to ensure that it doesn't happen again.
MORE: Therapy dogs, chocolate, Play-Doh: Universities offer ways to cope with finals
IMAGE: Shutterstock
Like The College Fix on Facebook / Follow us on Twitter