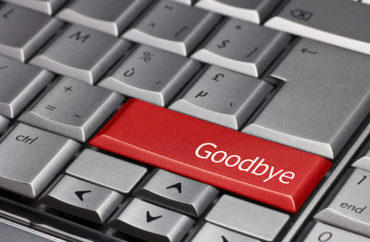 'An apology…is not really enough'
A controversy at Seattle's Bellevue College involving the censorship of a campus mural has resulted in the school's president and vice president both stepping down from their posts, with a college trustee admitting that the scandal has damaged the school's reputation on a national scale.
Bellevue made headlines last week when it came to light that an on-campus mural marking the forced internment of local Japanese-American citizens during World War II had been censored to cover up embarrassing information about a prominent local family. A section of the installation highlighting the Freeman family's involvement in that internment had been awkwardly whited out before being clumsily re-installed.
Gayle Barge, the school's vice president of institutional advancement, was placed on administrative leave after being identified as the official responsible for the censorship. Now, The Seattle Times reports, both Barge and the school's president, Jerry Weber, are stepping down from their positions in the wake of the bizarre scandal:
The college said it has "begun to separate" from President Jerry Weber and Gayle Colston Barge, vice president of institutional advancement. Provost Kristen Jones will serve as acting president, board of trustees Chair Rich Fukutaki announced at a Monday news conference.

"We need to do something to make this better, so an apology, as heartfelt as it has been, is not really enough," Fukutaki said. "…with that in mind, the board has determined a change in leadership is necessary…"

On Monday, Fukutaki said leaders now believe Barge did not remove the reference, but told someone else to do so. The college is investigating, said KD Hall, a communications consultant hired by the college last week in response to the incident. There are no security cameras on campus that would have captured who deleted the reference, or the person who soon after put up a laminated description without the sentence over the original.
The scandal "has also damaged the reputation and credibility of our institution, and not just locally, not regionally, but nationally. This has been picked up all across the country," Fukutaki admitted.
The paper reports that the Board of Trustees would not reveal why Barge opted to censor the artwork. The artist who created the installation, Erin Shigaki, said Barge apologized to her but would not tell her why she chose to alter the mural.
MORE: School apologizes for editing Japanese-American internment memorial
IMAGE: jurgenfr / Shutterstock.com
Like The College Fix on Facebook / Follow us on Twitter