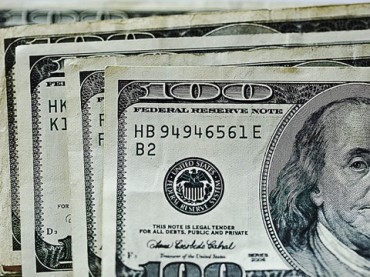 Nine public university presidents were paid more than $1 million last year, according to a report by Yahoo! News.
Top earners included the president of North Dakota University, who made a cool $1.3 million in 2012-2013. Even more flush with cash was Bowen Loftin, the president of Texas A&M, who came in at $1.6 million.
But those two have nothing on Gordon Gee, the humble academic who cashed in at a grand total of $6.1 million after–get this–resigning as president of Ohio State last year. That's a heck of a severance package–north of $6 million. In case you were wondering where all your money went, Ohio tax payers, now you know.
Don't get me wrong–if a private company wants to pay its CEO a ridiculous amount of money–that's a different matter. I don't necessarily think it's prudent, but that's ultimately for the company's board and shareholders to decide. However, for a public, taxpayer-supported university, the rules are different. Or, at least, they ought to be.
These are public funds we're talking about. The compensation of college administrators ought to be in line with the public interest.
Think about this for a second: The president of the United States only makes $400,000 per year. Now let me ask you something: Do you think it's four times harder to lead Texas A&M than it is to lead the free world?
For leaders of "public" universities, it is very hard to justify such enormous salaries. "Public service," last I checked, was supposed to look more like working for a living and less like winning the lottery.
The board of governors–normally the ones to set president salaries–ought to be fired at any university paying its president more than a million dollars per year.
Nathan Harden is editor of The College Fix and author of the book SEX & GOD AT YALE: Porn, Political Correctness, and a Good Education Gone Bad. Follow Nathan on Twitter @NathanHarden
(Image: trustypics.flickr)
(Via Drudge)
Like The College Fix on Facebook / Follow us on Twitter