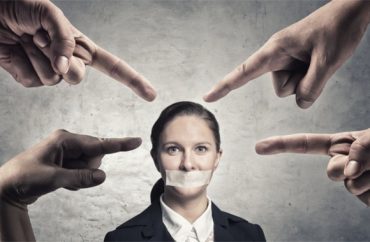 A University of Wisconsin-River Falls student was told she must pay a fee or register as a student club in order to recruit fellow students to join a conservative club on campus, according to a letter sent to campus officials by the Alliance Defending Freedom on Tuesday.
Alleging the policy violates students' First Amendment rights to free expression, the letter asks the university to revise their rules "to ensure that administrators do not prohibit students from speaking spontaneously in public outdoor areas."
According to the ADF, freshman Sofie Salmon rolled a beach ball around campus one day last September, asking other students to write messages on it. Salmon used the "free speech ball" to recruit students to form a chapter of the conservative group Turning Point USA at UW-River Falls.
"Even though Salmon did not block any sidewalks, hinder instruction, or disrupt the campus educational environment, a school administrator told Salmon she must reserve a space for her expression, limit her speech to a public sidewalk on the edge of campus, or risk an encounter with campus police," wrote the ADF in a statement.
"The only permit that students should need to speak on campus is the First Amendment," ADF attorney Caleb Dalton told The College Fix via phone. "The university here appears to think that they can tell students when and where they can speak…and that's not constitutional."
"We hope the university takes this as an opportunity to change their policies to respect the First Amendment, but if not, our client is certainly willing to consider litigation to make sure that not only her, but all students, have the opportunity to participate in the marketplace of ideas," Dalton said.
Salmon's interaction with campus Conference and Contract Services Manager Kristin Barstad was posted to YouTube, where it has been viewed over 40,000 times. At the end of the discussion, Barstad tells Salmon to stop what she's doing or she will call the police on her.
"I was really surprised about this as I'd never heard of these policies and it is confusing me as to how I'm supposed to go about talking with other students without paying a fee or having to book a space," Salmon wrote to Barstad in an e-mail sent November 6.
"I looked all over the website and haven't been able to locate any information on policies we might have violated, nor the policy requiring payment for the use of space," she wrote.
Dalton, in his letter to Chancellor Dean Van Galen sent this week, stated that the "First Amendment requires public universities to permit students to engage in expression in public outdoor areas without pre-approval requirements and without granting administrators discretion to determine if the content of speech is acceptable or not."
UW-River Falls spokeswoman Dina Fassino told The College Fix the matter is under review.
"At this time, the university is reviewing the letter received from the Alliance Defending Freedom in consultation with the UW System Office of General Counsel," Fassino said in an email, adding the school would make no further statements at this time.
Dalton said he sent the letter after Salmon spent several months writing e-mails to the school looking to clarify their position.
"She was just getting her feet wet as a freshman, trying to figure out classes," he told The Fix, adding, "She didn't even know about any policies limiting her ability to speak on campus."
"She gave the university the opportunity to respond, and they didn't," Dalton said.
MORE: Wisconsin governor vows to kill plan to punish campus disruptors
IMAGE: Shutterstock.com
Like The College Fix on Facebook / Follow us on Twitter