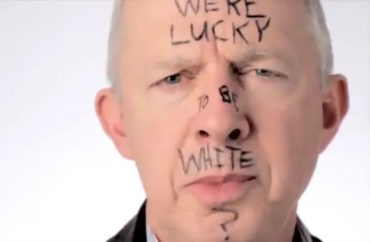 Trinity College Prof. Johnny Eric Williams was suspended because he wrote Facebook posts about the left-wing violence against Republican lawmakers at a baseball practice last month, suggesting that emergency personnel should "let them fucking die" because they are white.
Even though Williams was soon cleared of wrongdoing, with Trinity saying his posts were protected by academic freedom, the incident proves that the elite Connecticut liberal arts school is completely infected by white privilege, according to a white Trinity student who defends Williams.
Vianna Iorio writes in the Hartford Courant that there is nothing redeeming about the college, which was "built by rich white men to benefit rich white men":
It was built to protect a class of social and cultural elites when elite was synonymous with white. The history of white privilege is in every brick of every beautiful New England building on campus. It is in our curriculum, our dining hall, our frat houses and our admissions statistics. It weighs in the margins of our discussions of race in the classroom. It draws the line between Trinity's campus and the Hartford community that surrounds it.

MORE: In wake of GOP shooting, 'Let them f***ing die' if they're white

Whiteness at Trinity is the silent, background, default. No one student, professor, protest or Facebook post has the power to erase the legacy of this white privilege overnight.
She praises students who are fighting this "history of white privilege" that envelopes everything they do, by arguing "the best progressive pedagogy to battle inequality" and making campus "more inclusive" through initiatives. (Not a subject of complaint from Iorio: Trinity thoroughly censors what its students can say and post.)
The Courant editorial board disagreed, saying before the professor was reinstated that Williams' posts "went beyond the boundaries of merely provocative" and "created an unsafe atmosphere at the college, which was shut down for a day in response to threats. Free speech has consequences."
MORE: 'Let them f***ing die' professor suspended
It quoted the essay Williams had approvingly shared:
Titled "Let Them [Expletive] Die," the essay encouraged people to "do nothing" if they saw "the bigots" in life-threatening situations and ended with the exhortation to "Let. Them. [Expletive]. Die. And smile a bit when you do."

Mr. Williams repeated the essay's title in subsequent Facebook posts, including one calling for an "end to the vectors of their destructive mythology of whiteness and their white supremacy system."
After reinstating Williams, President Joanna Berger-Sweeney said his choice to use the hashtag #letthemfuckingdie "not only offend[s] me personally" but also "contradict[s] our fundamental institutional values" at Trinity, the Courant reports.
The professor has agreed to take paid leave through the fall semester "to provide some time and distance from this recent controversy and to allow him to continue his scholarship on race, racism, and academic freedom," she said.
MORE: 'White genocide' prof remains defiant, offers no contrition
Read the op-ed, editorial and report on Williams' reinstatement.
Like The College Fix on Facebook / Follow us on Twitter
IMAGE: StGeorgesFlag/YouTube