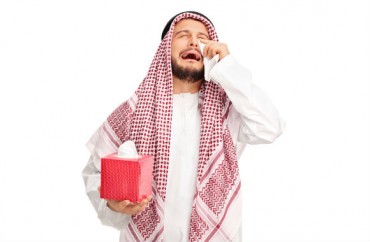 Time to 'reconsider our priorities'
The Southern Poverty Law Center's rankings of purported hate groups, such as the Alliance Defending Freedom and Family Research Council, are not especially popular among conservatives.
One notable exception: New York University's College Republicans chapter.
The group disinvited James Merse, a columnist for The Daily Caller and self-described "LGBT Conservative," based on his association with an organization that SPLC classifies as spreading hate.
The disinvitation had nothing to do with "outside protests" or "NYU Administration directives or orders," Media Director Shiwhan, who asked that his last name not be used, told The College Fix in an email.
That is undercut by what the NYU CRs told Merse himself, whose planned address to the group had not been announced publicly.
The CRs' decision was shaped by the club's eye-opening experience of hosting right-wing comedian Gavin McInnes in February, which led it to "reconsider our priorities and the kind of people that we want to invite and have represent our club and membership," Shiwhan told The Fix.
'A lot of press on our ass, along with the administration'
Merse had volunteered a "pro-bono" visit to the CRs to speak about his  "departure from [the] mainstream LGBT community," his personal story relating to the September 11 terrorist attacks and why he stands "firmly" against Islamists, he told The Fix in an email.
He is a member of the Republican National Committee and and calls himself an "America First Republican."
In an undated Facebook message to Merse that he shared with The Fix, the CRs said they had "a lot of press on our ass right now, along with the administration," due to unspecified "recent white nationalist events held on campus."
It cited Merse's involvement with ACT for America for why the chapter feels it was "safer not to go through with this," given that its McInnes event had become a "safety hazard."
MORE: Student paper fires editor for quoting Muslim student's Koran comments
ACT for America describes itself as "the NRA of national security," a "nonprofit, nonpartisan, grassroots organization" whose members have "driven the education process toward the successful passage of 84 bills in 32 states."
To SPLC, however, the organization "pushes wild anti-Muslim conspiracy theories, denigrates American Muslims and deliberately conflates mainstream and radical Islam."
It was founded by Brigitte Gabriel, a Lebanese Christian and naturalized American citizen who said she briefed the Trump administration this spring.
In D.C, preparing for my meeting at the White House. What topics would you like me to address? #actforamerica #makeamericasafeagain pic.twitter.com/ptep2ZCTje

— Brigitte Gabriel (@ACTBrigitte) March 21, 2017
MORE: Milo at NYU scrapped due to 'security concerns'
The CRs cited the SPLC classification and another by the Anti-Defamation League as the reason for their decision to "unilaterally" boot Merse from the nascent speaking engagement, which did not involve any payment to Merse.
Merse told The Fix that he is not associated with any "white nationalist" group and identifies as "pro-Israel and anti sharia."
"I write as a hobby," and the talk at NYU was meant to be "unscripted and informal," he said.
Merse isn't upset about the disinvitation as a matter of "pride or ego," but rather concern that the CRs are willing to "cave and cancel" if they fear that someone might "speak against them" based on speakers they invite.
Speaking rhetorically about future campus Republican leaders, he asked: "Will they value free thought and speech?"
No more 'vacuous provocateurs'
The controversy that Merse brings is not "worth it," CRs Media Director Shiwhan told The Fix. He claimed that Merse "proudly and openly" associates with a "known extremist group."
When the CRs invited comedian McInnes (below) earlier this year, the co-founder of Vice Media had more recently become known as the founder of the Proud Boys fraternal movement.
The chapter shut down the McInnes event after 20 minutes of "anti-nazi" protests that included the pepper-spraying of McInnes, calls for violence against him and several arrests.
After that incident, the CRs said interest in the club had reached an "all-time high."
MORE: Interest in NYU CRs skyrockets after McInnes riot
Though its leadership has not "changed substantially" since then, Shiwhan said the club has since realized that it's only interested in speakers who have "academic, cultural, or media credentials to justify their appearance," as opposed to past speakers who they see as "vacuous provocateurs."
Hosting Merse and his potential controversy was simply not "justifiable" for a group looking to solidity its reputation as an "intellectual conservative group."
Shiwhan insists that the chapter will host other unnamed "controversial" speakers this year, and it "would be open" to hosting others who have been named and shamed by SPLC, provided their views are "in line with the club."
The administration claims it was "unaware" the CRs were citing its purported pressure on the club to justify Merse's disinvitation.
A spokesperson told The Fix that administrators "never weighed in on this event at all," since they didn't even know the CRs had invited Merse.
He said the free exchange of ideas is a "bedrock principle" of NYU and that any speaker invited to speak on campus is permitted except in the "rare instance" that there is a "threat to public safety."
MORE: Prof who screamed at NYPD to beat up conservative does 'lobster porn'
IMAGE: Ljupco Smokovski/Shutterstock
Like The College Fix on Facebook / Follow us on Twitter