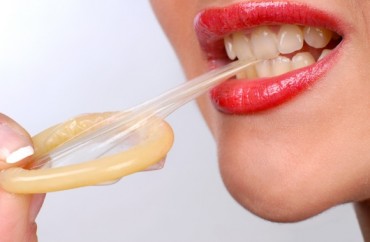 Some University of Michigan students can earn credit toward graduation for attending a "Queer Sex Ed Workshop" scheduled for next week.
The queer sex ed seminar is one workshop among 14 various events that make up the "LGBTQ+ Health & Wellness Week," which launched March 13 and runs through March 25 at the state's flagship public university.
Students enrolled in the university's Residential College Forums program who attend the queer sex ed workshop will earn credit for their attendance, the university's website states.
"In an hour and a half we will attempt to provide a space for instruction and discussion on a sexual education that was not given to use in school," the event description states. "Topics covered will include general anatomy and STI information, non-normative forms of contraception, safe sex toys, healthy hook ups, kinks, and much much more!"
"For members of RC Forums, this event will count as an interforum event and can be used to fulfill the credit requirement," it adds.
RELATED: UChicago Sex Week includes love enchantments, 'sexual pain' workshop, BDSM tutorials
Campus spokesman Rick Fitzgerald said the seminar is hosted by Residential College Forums.
"RC Forums are peer-educating groups that enable students to connect over topics of interest and contribute to their living learning community," he said. "Forums are open to all RC students and each group meets approximately one hour per week for a semester."
The queer sex ed event is hosted by the university's "LGBTQIA+" and "Sex" forums.
Another wellness week event called "Kink Out of the Box" offered a "sexperteam," students who provide information on sex to the university's student body.
That event was not credit-bearing; however, it shed light on the efforts of U-M to promote sexual education. In addition, Kink Out of the Box provided an in depth look at "all genders, sexual orientations, attractionalities and kink-based identities," its online description states.
Sexperteam is funded through the University of Michigan's University Health Service.
"Sexperteam is a diverse group of UM students that educates campus communities about sexual health and relationships. Our interactive style shows that consensual sexual activity can be healthy, positive and fun," the official webpage states.
Similar events in the LGBTQ+ wellness week included "Feel Good Friday" and "Decolonize(d) Yoga Practice."
RELATED: Campus sex week: Abortion is healthy, Bible supports homosexual sex, orgies are fun
Like The College Fix on Facebook / Follow us on Twitter