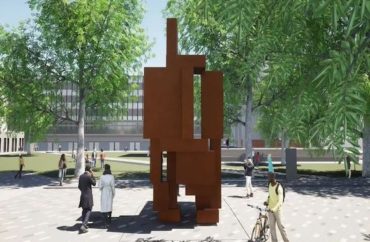 Students at Imperial College London are miffed at an art piece to be displayed on campus because it has an "obvious erect penis interpretation."
The allegedly "phallic" nature of the six-meter-high Antony Gormley piece, going up later this summer at the new Dangoor Plaza, drew the ire of the Imperial College Union, according to The Guardian.
While Gormley, "one of Britain's leading sculptors," said the piece is intended to evoke an image of a person "balancing on the balls of the feet while squatting on its haunches," the union claimed the sculpture looks like "a person baring their erect penis." It added the piece will tarnish "the image and reputation of the college."
The union also said the phallic interpretation was "exclusionary" as women (or those who identify as such) comprise only 42 percent of Imperial College's student body.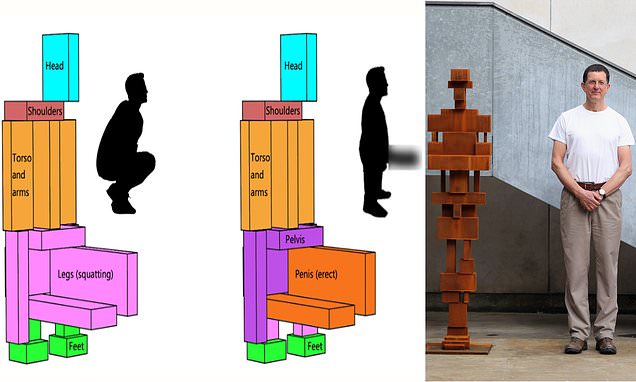 [The Union] also claim[s] students were not consulted about the installation, which will serve as a centrepiece of an area used by students, staff and the public. They note that while there is "nothing inherently wrong with phallic imagery in art", the phallic interpretation's preoccupation with the penis could be considered inappropriate for a grand public display. …

"College publicity regarding the statue chose an angle that avoided making the statue appear phallic," the [Union] motion added. "This suggests that this interpretation, and backlash, was not unforeseen by some individuals within the college". …

In a statement about the work on the university's website, Gormley said he wanted to explore the correlation between people and their environment.

"Through the conversion of anatomy into an architectural construction I want to reassess the relation between body and space," he said. "Balancing on the balls of the feet while squatting on its haunches and surveying the world around it the attitude of the sculpture is alive, alert and awake."
Gormley's use of the word "alert," the union said, signifies the sculpture "could also be understood as referring to the statue's phallus being erect," the New York Post reported.
MORE: College replaces logo president thought looked like a penis
IMAGES: Felix Hill, Don Shelby/Twitter screenshots
Like The College Fix on Facebook / Follow us on Twitter