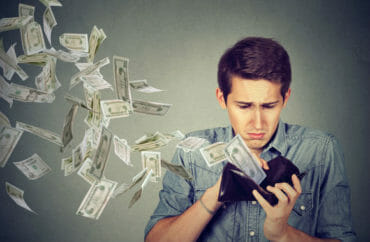 Over half of loan recipients use funds to help pay for vacations
A majority of college students report using their student loans to help pay for spring break vacations, with more than half of students also asking their parents for help to fund the trips.
This data come from LendEDU, a "marketplace for private student loans, student loan refinancing, credit cards, and personal loans," according to the organization's website.
Polling "1,000 student loan borrowers who are currently enrolled at a four-year college," LendEDU sought to determine "how many are using student loan money to help pay for their spring break trips this year."
Nearly 57% of respondents affirmed that they would be using financial aid to help finance their vacations.
According to LendEDU, this is made possible by the method in which student loans are distributed to universities and lendees.
"[W]hen a student debtor is approved for financial aid, those funds are sent and administered by that student's college's financial aid office. The financial aid office takes out the necessary money to pay the college for that student's course load," LendEDU research analyst Mike Brown writes.
"Whatever money remains is sent to the student loan borrower in the form of a refund check. The refund check is intended to be used on living expenses or other school-related expenses, but there is no way of keeping track of where that excess money is spent."
Brown points out that a majority of respondents—50.51%—also responded that their parents help pay for spring break, as well.
Total student loan debt in the United States stands at roughly $1.5 trillion.  Over 44,000,000 Americans hold some amount of student debt.
The average monthly student loan payment, meanwhile, is around $350.
MORE: The student-loan system is broken, and these colleges are giving students a better deal
IMAGE: pathdoc / Shutterstock.com
Like The College Fix on Facebook / Follow us on Twitter