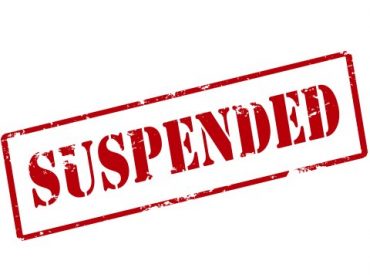 Suspension is in 'best interest' of all parties, says college president
A professor has been suspended after claiming that anyone witnessing white people in mortal danger should "let them fucking die."
The College Fix previously reported on Trinity College sociology professor Johnny Eric Williams's call for people to allow whites to die. A firestorm of criticism followed those demands—which were made on Williams's Facebook account—leading to Trinity College's having to shut down for a day due to threats directed at the campus.
Now Williams has been suspended from his position, according to Inside Higher Ed.
"Professor Johnny Williams has been placed on leave, effectively immediately," wrote Trinity's president Joanne Berger-Sweeney in a statement. "We've determined that a leave is in the best interest of both Professor Williams and the college. The review by the Dean of the Faculty of the events concerning Professor Williams will continue."
Williams issued the controversial demand to let white people die in reference to a blog post that advocated the same thing. "Smile a bit when you [let white people die]," the author of this post wrote, "for you have done the universe a great service.
Henry Reichman, chair of the AAUP's Committee A on Academic Freedom and Tenure, said Monday that putting Williams on punitive leave amounted to a "clear violation of the professor's academic freedom." The association considers involuntary leaves of absence as severe sanctions that should only be imposed absent a faculty review when the professor in question poses an immediate safety threat.

Calling Berger-Sweeney's announcement "one of the most mealymouthed statements I've ever read," Reichman in an email said he wondered, "What on earth does 'we must be able to engage in conversations about these difficult and complex issues' mean? Conversations about race, like the one in which [Williams] was participating on social media (and not in his capacity as a Trinity faculty member)? Or the conversations about academic freedom and freedom of speech to which Berger-Sweeney refers? These freedoms are not simply topics to 'discuss' and 'converse' about; they are first and foremost principles to defend."

Sadly, he added, "there is nothing in this statement suggesting that Trinity will come to their defense."
Williams, for his part, said, "It is my hope the administration corrects its course."
Williams's suspension comes on the heels of the suspension and eventual firing of a professor at Essex County College who championed a segregated Black Lives Matter event on Tucker Carlson Tonight.
MORE: In wake of GOP shooting, black professor says of whites: 'Let them f***ing die'
MORE: Initially suspended for championing blacks-only event, professor is fired by college
Like The College Fix on Facebook / Follow us on Twitter
IMAGE: Shutterstock