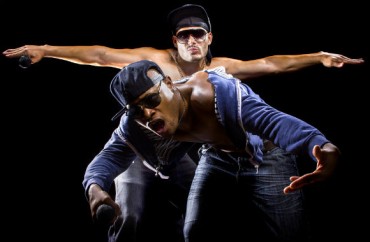 Black student activists are cashing in on outrage
Are non-black people allowed to sing unedited rap songs? Apparently not.
The Miami Student reports that Miami University of Ohio's chapter of Delta Zeta purged four sorority sisters for a video in which they sang "Freaky Friday":
In the verse the girls were singing, Lil Dicky, a white rapper, switched bodies with [black] Chris Brown and says, "Wonder if I can say the N-word? Wait, can I really say the N-word? What up, my n***a?"

In an email to The Miami Student, DZ chapter president Allison Hess said she was "incredibly appalled" by the students' actions. …

According to the statement [from DZ's national organization], the individuals are no longer members, as the organization does not tolerate any form of discrimination.

"We condemn the discriminatory and hateful language used in a video posted by former members of Delta Zeta, as these actions are inconsistent with our founding values that we strive to uphold every day," DZ's nationals said in the statement.
The university administration praised the "swift action" of the sorority, telling The Enquirer that the sisters used "insensitive use of language that we all consider off limits."
Amazingly, neither the student paper nor the Cincinnati metro paper identified the race(s) of the purged sisters, but it's safe to assume none of them is black, since the use of the N-word is tolerated within black culture.
The black student activist group Black Action Movement 2.0 also thanked the sorority and said it expects "similar responses from other fraternities, sororities, and organizations when these type of incidents occur."
It has held several protests in recent weeks, made demands to the university and met with administrators "after other racist acts by students went viral on social media," according to the Enquirer.
The group shared its accomplishments from a recent administration meeting and is hawking donations on PayPal.
Read the student and metro paper coverage.
IMAGE: Shutterstock
Like The College Fix on Facebook / Follow us on Twitter