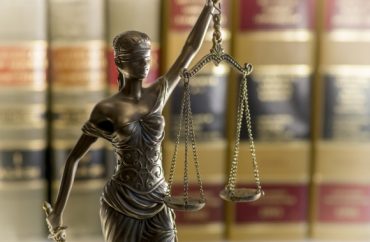 At Ball State University, mandatory fees collected from students have funded events such as a Planned Parenthood rally and a "God is Dead: Life without Religion" event, while pro-life students seeking funds to educate peers on pregnant and parenting resources are refused support.
For that, Students for Life at Ball State University has filed a discrimination lawsuit against the public, Indiana-based institution.
"All Students for Life is asking for is equal access to the same funds that they pay into," Caleb Dalton, an attorney for Alliance Defending Freedom, which filed the lawsuit on behalf of the students, said in a phone interview with The College Fix.
Dalton said the $300 Students for Life requested earlier this year was sought from a pool of money consisting of mandatory fees all students pay into. For the 2017-18 school year, every student paid $1,318 in mandatory fees, collected in addition to tuition, according to the lawsuit.
"Officials denied Students for Life's request because the organization advocates for pro-life views; however, the Student Activity Fee Committee distributed funding from the same pool to organizations that advocate for viewpoints administrators prefer, including Feminists for Action, Secular Student Alliance, and Spectrum," according to a news release from the law firm.
Feminists for Action used the money to support Planned Parenthood, the secular students hosted the "God is Dead" event, and Spectrum advances a pro-LGBTQ agenda, the suit alleges.
Dalton told The College Fix the public university must distribute the fees to student groups in a viewpoint neutral manner, and the pro-life students' constitutional rights are being violated. He added the university has failed to uphold the free marketplace of ideas when it picks winners and losers based on students' viewpoints.
Ball State University officials declined to comment to The College Fix, saying they do not comment on pending litigation.
As for the $300 Students for life had sought, it is for an initiative called "Pregnant on Campus." The initiative helps students who are pregnant or parenting on campus by giving "information for organizations that will assist you with your pregnant and parenting concerns—such as emotional support, financial assistance, housing, insurance, or material needs."
"College campuses have failed to foster a life-affirming environment and provide the necessary resources for pregnant and parenting students. Therefore, it is up to us, the students, to encourage our administration and our peers to identify, advertise, improve, and expand resources for pregnant and parenting students on our college campuses," their website states.
The funding request was denied by the Student Activity Fee Committee, who makes decisions regarding the usage of these funds. The committee is made up of students and administrators.
In its denial, the committee stated it couldn't support an organization that "engages in activities, advocacy, or speech in order to advance a particular political interest, religion, religious faith or ideology," according to a Students for Life news release.
"Ball State University says it pledges to 'value the intrinsic worth of every member of the community,' but its student government is playing favorites and stifling free speech," Students for Life President Kristan Hawkins stated in the release.
MORE: Pro-life students sue public university for requiring 'trigger warnings'
IMAGE: Shutterstock
Like The College Fix on Facebook / Follow us on Twitter