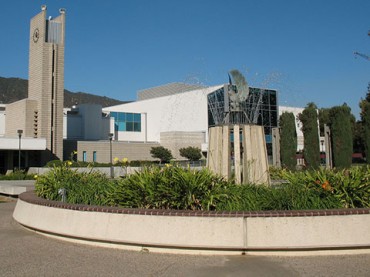 Citrus College in California settled a lawsuit with the Foundation for Individual Rights in Education filed on behalf of a student who was stopped from collecting petition signatures on Constitution Day.
FIRE said the school would pay the student $110,000 in damages and attorney's fees, and that it has revised speech-squelching policies, "agreed not to impede free expression in all open areas of campus" and adopted a First Amendment-compliant definition of "harassment."
The federal court overseeing the settlement will also retain jurisdiction for a year, so the student can "enforce the agreement without filing a new lawsuit," FIRE said.
The backstory:
The incident leading to the lawsuit took place on September 17, 2013—Constitution Day. Sinapi-Riddle had gone to Citrus's designated free speech area to collect signatures for a petition urging the college's student government to condemn the NSA's surveillance program. Then, as Sinapi-Riddle took a break to go to the student center, he began a discussion about the petition with another student. An administrator put a stop to the conversation, claiming that a political discussion could not take place outside of the free speech area and threatening to eject Sinapi-Riddle from campus for violating the policy.
Citrus suspended some policies following FIRE's lawsuit. It's part of the group's Stand Up For Speech litigation campaign.
Like The College Fix on Facebook / Follow us on Twitter
IMAGE: Simon Shek/Flickr