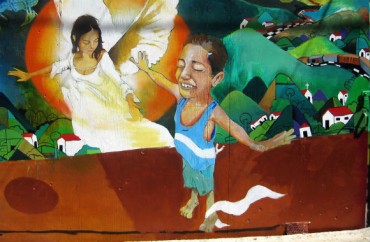 National Association of Scholars got 'pushback' from reading-list committees
Colleges nationwide are giving students summer reading lists dominated by books younger than themselves and unlikely to challenge their own views, according to a six-year-old research project.
At a New York event this week, the National Association of Scholars released its report Beach Books: 2014-2016, which argues the summer reading model for incoming college students has become overly political, ideological and anti-intellectual.
Selected books traffic heavily in "racial oppression, environmental catastrophism and social activism" while ignoring "classic fiction or nonfiction, good modern literature, or history," the report says.
One hurdle: Students simply don't like reading
Such "common reading lists" seem calculated to reflect students' personal tastes, give them warm feelings and keep them enrolled so as to improve colleges' retention rates, head researcher David Randall told the audience of scholars, students and readers.
The goal is no longer to provoke students with classic literature that used to serve as the core curriculum in a university setting, Randall said. Often it's committees, not specifically qualified academics, who decide which books join the common-reading canon, he added.
NAS President Peter Wood, an anthropologist, said students today are more likely to be assigned a book at the fifth-grade reading level like 2006's Enrique's Journey than The Iliad, which was commonly assigned in the 1960s.
English Prof. Mark Bauerlein of Emory University, author of The Dumbest Generation, cited "three major problems" that colleges face with incoming students in his presentation.
Without a ubiquitous standard for what students read in high school, they come to freshmen classes with widely varying levels of prior learning, Bauerlein said. Students also simply don't like to read in their own time, he said, citing data from the 2014 edition of the national American Freshman Survey showing that as many as three in 10 college students have never read a book outside the classroom.
The result is that children are less well-read and they struggle early in college before consistent academic literacy can be achieved across the board, if at all, Bauerlein said.
NAS actually received "pushback" from book-selection committees when it reached out to them with ideas on how to make the reading more varied and challenging, Executive Director Ashley Thorne told the event.
The result, the report concludes, is that common reading lists promote the same narrow ideas of multiculturalism that fit the status quo. The assigned books are the result of politically correct incentives and too new to have much social impact.
Praises 'institutional support' for great works
Yet hope is not lost, the researchers told the audience, because other schools have implemented the lists in such a way that their students are challenged.
The report gives "honorable mentions" to Bates College in Maine, Baylor University, The College of Wooster in Ohio, Hofstra University, Pennsylvania State University, Owensboro Community and Technical College, and Queens University of Charlotte "for book choices that are especially good," even though they were published in the past 10 years.
It particularly credits Utah Valley University for its "institutional support" – a classical work selected by its president each year for students "who desire to engage with a more complex text at a higher intellectual level," which is also incorporated into the university's honors program and a theatrical production.
NAS President Wood also praised Columbia University for requiring a core curriculum that teaches all students the classics.
Wood said advocates of historic works of literature must carry their passion for reading and being exposed to contrary ideas to the next generation.
Like The College Fix on Facebook / Follow us on Twitter
IMAGES: Wally Gobetz/Flickr, Micah Fleck