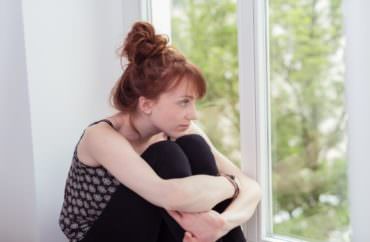 Our fall fundraising campaign runs through Sept. 30, so please consider a tax-deductible donation of any amount to help us continue to publish the best campus news in the nation. Thanks for your support!
Statistics show mental health problems are a serious and growing problem facing college students.
The issue is a complex one that has on some level been overlooked and neglected as administrators offer counseling and safe spaces for students upset over campus speakers or ideas they don't like. Such offerings can diminish the real and pressing mental health concerns facing some students.
"You don't have to be a psychologist to see the absurdity of an elite American university offering mental-health services in response to a talk no one is required to attend. But such political theatrics aren't objectionable only for free-speech reasons," Clay Routledge, a professor of psychology at North Dakota State University, recently pointed out in a Wall Street Journal op-ed.
"A minority of students on college campuses legitimately struggle with mental illness, and they deserve support. They are collateral damage of psychology's abuse for ideological purposes," Routledge wrote.
This November, the American College Health Association is scheduled to host the symposium "Crisis on Campus: Addressing the Rising Mental Health Demands of our Nation's Students," noting that "increasing numbers of students are seeking mental health services, but the demand is outstripping our nation's universities' capabilities to deliver the care they need."
In 2014, the American College Health Association's National College Health Assessment stated that a third of college students reported feeling "so depressed that it was difficult to function" at some point within the past year. And according to the comprehensive 2016 Higher Education Research Institute survey of freshmen, nearly 12 percent say they are "frequently" depressed.
Many universities provide a variety of mental health resources for students. The National Alliance on Mental Illness currently has 168 affiliate clubs on campuses. Active Minds, another mental health awareness organization, has 428 college chapters. Most universities also typically offer counseling centers.
Routledge said mental health issues are a serious problem, and making matters worse some college students grappling with real illnesses do not seek or receive any mental-health services. With that, it is important campus administrators do not to confuse mental illness with discomfort from new ideas, he said.
"If stigma is a real barrier, then universities should think very carefully about how they represent and promote psychological services," he told The College Fix in an interview.
MORE: Colleges offer students of color counseling for 'race-related stress'
In his Wall Street Journal column, Routledge recounts how the University of California, Berkeley recently offered counseling services to students who felt that the approaching visit of conservative speaker Ben Shapiro would disturb their "sense of safety and belonging."
"Promoting counseling services in response to a campus speaker is like suggesting to people at the gym that they should call 911 because exercise is uncomfortable," Routledge stated.
Routledge told The Fix campus officials who coddle students who are simply emotionally upset — and do not have legitimate serious health issues — are "professionally irresponsible and potentially harmful."
"In a civilized and free society, I think most of us would agree that universities should do what they can to provide a reasonably safe environment for people to pursue educational goals and grow intellectually," he said. "However, the 'sense of safety and belongingness' idea is so abstract that people can and do exploit it for ideological purposes. American universities are some of the safest places in the world."
MORE: Professors advised to treat racial microaggressions in classrooms like assault
Some factors that may actually be contributing to the mental health crisis, Routledge states, include the increasing influence of technology. In his column, he cites Jean Twenge's "iGen," a recent book that explores the influence of smartphones and social media on a potentially impending mental health crisis.
Nevertheless, Routledge asserts, this issue is unrelated to campus speakers.
"Universities should make it clear to students that they are expected to grapple with a range of ideas and viewpoints," he told The Fix. "Life is full of experiences of self-doubt, emotional discomfort and uncertainty … But we should embrace these experiences."
Expanding upon the value of discomforting experiences, Routledge added: "We wouldn't have any of the cultural, scientific and technological advancements that have made our lives demonstrably better if those who came before us hid from uncomfortable ideas and experiences. Students, and all of us really, owe it to future generations to do the same. We simply can't afford to go soft."
Several university counseling and wellness centers were contacted for this article, but all of them either did not respond or declined to comment.
MORE: Cornell students hold 'Cry In' over Trump victory
IMAGE: Shutterstock
Like The College Fix on Facebook / Follow us on Twitter