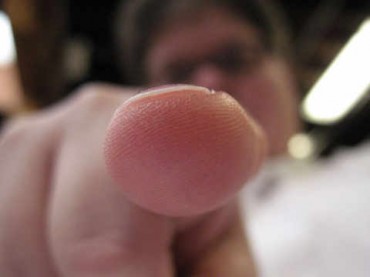 There's a troubling nugget buried in this Inside Higher Ed story about the legal status of students' counseling records when it comes to colleges defending themselves against litigation.
Based on the University of Oregon's acquisition of a student's counseling records when she sued the school for allegedly mishandling her sexual-assault allegations against three basketball players – which provoked a (legally baseless) furor – the U.S. Department of Education is now "likely" to close that "loophole":
In June, Kathleen Styles, the department's chief privacy officer, confirmed that under [the Family Educational Rights and Privacy Act], a university is allowed to access a student's therapy records. In letters to the two lawmakers [who voiced concern, Oregon Democratic Sen. Ron Wyden and Rep. Suzanne Bonamici], Styles said she found the exemption to be concerning, and that the department was considering releasing new guidance on the issue. Last week, a department spokeswoman said that such guidance was still likely, but there is no timetable for its release.
Wyden, who's otherwise a civil-liberties hawk, actually claims that letting a school defend itself against litigation by a student – by allowing it access to records that are directly relevant to the plaintiff's claims – is wrong and should be overturned by the Department of Ed.
One FERPA expert calls the department's promised guidance an empty threat:
"The fact of the matter is that the filing of a lawsuit is deemed a waiver, whether that access is provided directly or through some court process," Steven McDonald, general counsel for the Rhode Island School of Design and an expert on FERPA, said. "That information is not sacrosanct. That information will come out."
RELATED: Rape accuser misuses federal privacy law to stop school from defending itself
RELATED: Confidentiality between rape accusers, advocates is expanded by Oregon bill
Like The College Fix on Facebook / Follow us on Twitter
IMAGE: a2gemma/Flickr
Like The College Fix on Facebook / Follow us on Twitter