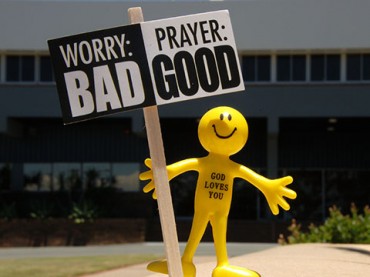 Update on this lawsuit from last fall: A Colorado school district has agreed to let students meet together to pray during the school-day lunchtime, dropping a prohibition it applied to them this school year after three years of unfettered prayer.
The Alliance Defending Freedom, which represented prayer leader Chase Windebank, said Tuesday the school got around its prohibition on prayer during "instructional time" by eliminating the "seminar" homeroom period during which Windebank and his peers met for prayer. Its lawsuit against the school district claimed students were allowed to do practically anything else during seminar, including texting and snacking.
Because praying students will no longer be required to meet before the school day at 7:45 a.m. and after it at 2:45 p.m., a window of time that proved difficult for Windebank's group, the alliance dropped its suit.
The alliance threw shade at the school district for its blunt approach to resolving the conflict.
"While we commend the school district for recognizing that students have the right to pray and discuss religious topics during lunch, it could have shown greater respect both for the First Amendment freedoms of students and the educational process by simply allowing them to engage in religious conversations during the other free period in the day rather than silence the speech of all students by eliminating that period altogether," said senior legal counsel Jeremy Tedesco in a written statement.
"School districts, of all institutions, should understand that students benefit from the peaceful and thoughtful discussion of ideas," rather than shutting down "all discussions" among students to retain a prayer ban, said legal counsel Matt Sharp.
RELATED: Colorado school lets students text but not pray during free time, lawsuit says
Like The College Fix on Facebook / Follow us on Twitter
IMAGE: Len Matthews/Flickr