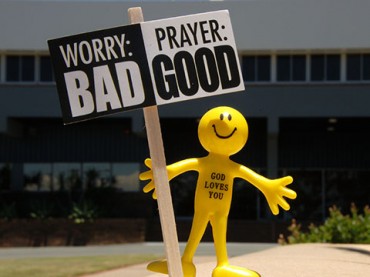 Depose students and teachers to learn the truth about 'seminar,' newspaper editorial says
Colorado's Academy School District No. 20 is under fire from religious liberty activists and the local media for telling a student that religious speech is taboo during his free time at school.
The Alliance Defending Freedom filed a federal lawsuit against the district Nov. 7 after officials rebuffed an October letter from the group that claimed the district is violating the students' First Amendment rights.
Assistant Principal James Lucas of Pine Creek High School told senior Chase Windebank on Sept. 29 that "separation of church and state" prohibits him and a group of fellow classmates from meeting informally during "seminar" time to pray and converse about religious matters, according to the lawsuit.
The group has met with no opposition from the school for the past three years, the suit says. It used an empty choir room with the permission of the choir teacher.
Told by the alliance that the First Amendment "requires schools to permit speech as long as it is not materially and substantially disruptive," the district said Windebank's prayer group was "non-curriculum related" and could therefore only meet "during non-instructional time."
On Mondays and Wednesdays under district policy, all students can be excused from "seminar" – the homeroom period – and those who meet "certain academic qualifications" can be excused on Fridays as well, according to the lawsuit.
Students are free to spend this time doing almost anything: texting on phones, snacking, freshening up and chatting about any topic from a "nonreligious" perspective, the suit claims.
According to the alliance, Windebank's group has shrunk from about 90 students to "as low as 12" since the school forced it to meet before or after school hours, as The College Fix previously reported.
During seminar, students may "participate in curriculum-related activities such as studying in the library or with study groups, seeking individual assistance from staff members, or meeting with curriculum-related clubs," Nanette Anderson, a public information officer for the district, told The Fix by email.
"Seminar is not a period of time during which students may engage in noncurriculum-related activities, religious or otherwise, or participate in non-curriculum related clubs," Anderson continued. "There is no Open Time Policy written or unwritten."
The lawsuit notes the high school's student handbook refers to seminar as "open" time, along with lunch, under the "School Safety Plans" section, and that only one of its four stated purposes relates to "academic time."
"By describing Seminar as 'open time' and recognizing that many students are not in classrooms … the District acknowledges the freedom afforded students during Seminar under the District's Open Time Policy," the lawsuit says.
"The Supreme Court has said that schools do not endorse everything they fail to censor," Jeremy Tedesco, senior counsel for the alliance, told The Fix when asked what constitutes a violation of the separation of church and state.
"In other words, a school does not endorse religious (or nonreligious) speech simply by allowing it," Tedesco continued.
The Colorado Springs Gazette criticized the school district for its prohibition of Windebank's prayer group in a Nov. 18 editorial.
If the factual claims are accurate, "Windebank has a legitimate gripe," says the editorial. "If students are free to discuss global warming, the minimum wage, evolution, Big Bang or the latest episode of 'Modern Family' during the free portion of 'seminar,' they should have no less right to discuss Muhammad, Buddha or Jesus."
The editorial foreshadowed what a trial would look like: "By deposing a large sample of teachers and seminar students, who have been given free time during the past three years, truth should emerge."
The Christian newsmagazine WORLD said the school's defense may rely on how it categorizes the seminar period academically – it provides "a half-credit each semester for the class."
But the WORLD report also quotes Melissa Nowlin, a parent of students at Pine Creek, who said that students sometimes "have a pancake breakfast" during seminar. "Are they counting that as academic learning?"
College Fix reporter Mairead McArdle is a student at Thomas Aquinas College.
Like The College Fix on Facebook / Follow us on Twitter
IMAGE: Len Matthews/Flickr