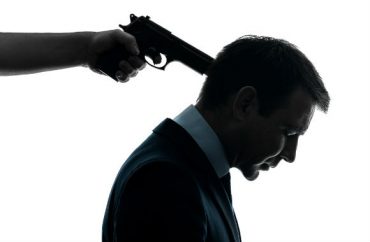 'We never dreamed in a million years' that anonymous complaints could threaten careers
Four years ago, Columbia University professors thought the worst thing a student might say about them in a course evaluation is they "suck eggs," Astronomy Prof. James Applegate told The College Fix.
How things have changed in the era of microaggressions, trigger warnings and bias response teams.
Applegate and other faculty are leading the charge to get Columbia to approve a statement upholding free expression that resembles the so-called Chicago principles, as the University of Chicago's statement from the 2014-2015 academic year came to be known.
At the University Senate's first plenary of the academic year last month, Columbia professors discussed the merits of affirming the Chicago principles through a faculty resolution developed by the Faculty Affairs Committee.
MORE: University of Chicago releases sweeping free-speech statement
UChicago's statement "states something that I believe in very strongly about the freedom of expression, about the right to express your opinions and an obligation to extend those rights to others to listen respectfully and debate about ideas," committee member Applegate told the gathering, according to the Columbia Daily Spectator. "This is absolutely at the core of what the University does."
The federal government's 2011 "Dear Colleague" letter to schools, reinterpreting their obligations under Title IX, has led them to not only deprive accused students of due process in the eyes of many observers, but also to investigate faculty for subjectively controversial speech or failure to accommodate sensitive students.
When student 'venting' becomes bureaucratic ammunition
Applegate told The Fix in an office interview that the University Senate got a preview of today's debates on how to handle bias incidents years ago, when it debated "whether or not student course evaluations should be made public."
About 40 people attended a "town hall" on the subject, according to a transcript of the 2012 meeting.
"During that time, it was assumed the worse one would get would be a lousy review telling you that you suck eggs as a teacher," Applegate said (center standing, with President Lee Bollinger, seated). "We never dreamed in a million years that these anonymous evaluations could trigger civil rights investigations" under Title IX.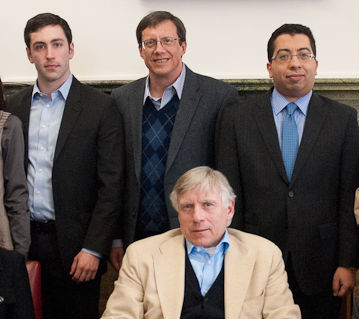 Schools like Columbia are somewhat in the dark on how they are expected to enforce Title IX, the professor said. "The 'Dear Colleague' letter redefined the original Title IX civil rights act," and Columbia can specify what it thinks Title IX means on campus by adopting a statement like the Chicago principles, he said.
But Applegate was quick to clarify that he and his concerned colleagues aren't judging how Columbia implements Title IX when it comes to sexual-misconduct allegations.
Rather, their prime concerns are the freedom to speak freely in the classroom without being accused of creating a "hostile environment" for students or professors, and to not risk their reputation or livelihood as academics due to "anonymous evaluations" – the same fear they had in 2012.
MORE: Professor beats Title IX claims over 'sexual paranoia' essay
Applegate doesn't take it personally when students give him negative evaluations – "it's just part of the territory."
What bothers him is the "unintended consequence" of a student "venting his spleen" without any hostile intention: It becomes bureaucratic ammunition in an investigation that can ruin an academic's career.
When campus policies on bias and harassment aren't clarified, they become "de facto speech codes" that "affect everybody," whether student, teacher, liberal or conservative, he said.
'Basically your career dies as a Ph.D. student'
Applegate told the Spectator he was particularly disappointed in the past five years that "there isn't even any skepticism about liberal voices" on campus.
Even a classroom debate on the pros and cons of affirmative action is probably something faculty want to avoid, Applegate said: "Every minority student in the classroom might feel that their right to be in their chair is being questioned."
Faculty, students debate potential for threats to freedom of expression on campus. https://t.co/IAkv7efilH pic.twitter.com/RWSXx0RYw3

— Columbia Spectator (@ColumbiaSpec) September 29, 2016
MORE: Several colleges require faculty to use trigger warnings – just not explicitly
Most of those who teach in Contemporary Civilizations and Literature Humanities, for example, "are not tenured faculty members," and they are especially at risk if someone claims they made racist or sexist remarks, he told the Spectator: "You can lose your job or your support if you're a grad student, and basically your career dies as a Ph.D. student."
"Universities make really horrible parents," Applegate told The Fix.
"Anything that can be debated off campus can be debated on campus – and can be done with far better success and overall outcomes. Is it going to happen every time? Of course not, but that should be the goal."
Applegate said he didn't think a Columbia statement affirming freedom of expression would look all that different from the Chicago principles: The Faculty Affairs Committee's drafted resolution is "virtually identical" to Chicago's.
"They are different schools, but [free speech] is an idea that is common to all universities," he said. "Freedom of expression has been the lifeblood and DNA of universities since World War II."
MORE: Why I'm worried about the 'triggering' threat to Columbia Core
MORE: White male profs, 'stressful situations' are microaggressions
Like The College Fix on Facebook / Follow us on Twitter
IMAGES: ostill/Shutterstock, Jessica Raimi