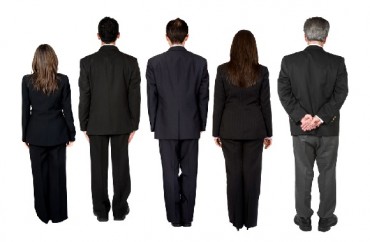 Now they want 'mandatory, anti-racist trainings' for law faculty
Black student activists tried to get Elizabeth Lederer fired from Columbia Law School six years ago, following a Ken Burns documentary about her prosecution of the "Central Park Five."
That was PBS. This is Netflix.
The law school administration made no defense of the law lecturer when the Black Students' Organization targeted her again, following Ava DuVernay's new Central Park Five documentary When They See Us.
Recognizing the lack of institutional support, Lederer has given the activists a win and told the law school she won't seek reappointment to the part-time position, Bloomberg News reports.
Columbia Law does not appear to have announced her departure except in a written statement obtained by the media. The news does not appear on the law school website, even under "Latest News," nor on its Twitter page. The only sign of Lederer's departure on the website is her removal from the "L" section of the faculty listings, though her profile remains up.
Gillian Lester, dean of Columbia Law and onetime alphabetical neighbor to Lederer on the faculty page, refused to defend the right of faculty to participate in criminal justice proceedings in the written statement to the law school community:
The mini-series has reignited a painful—and vital—national conversation about race, identity, and criminal justice. I am deeply committed to fostering a learning environment that furthers this important and ongoing dialogue, one that draws upon the lived experiences of all members of our community and actively confronts the most difficult issues of our time.
A Twitter user posted Lester's announcement, which conveys Lederer's explanation that she won't seek reappointment due to "the nature of the recent publicity" generated by the Netflix documentary.
Update: Facing backlash after @ava 's #WhenTheySeeUs , #CentralParkFive prosecutor Elizabeth Lederer will not be seeking reappointment at @ColumbiaLaw pic.twitter.com/UzXGzDZkPv

— Barred and Boujee (@AudreLawdAMercy) June 12, 2019
A day before Lester announced Lederer's departure, the Black Law Students Association ramped up pressure on the law school.
It portrayed the four black and one Hispanic teenagers whom Lederer prosecuted as "innocent," despite their admission to participating in violent attacks on Trisha Meili and other people passing by in Central Park on that evening in 1989.
Though the law students claim Lederer "force[d] confessions," the videotaped interviews with four of the boys suggest they were bragging about the attack while denying that they sexually assaulted Meili. They did not have lawyers present, however. (The fifth boy's mother refused to let him be interviewed without a lawyer.)
MORE: Black students demand Columbia Law fire Lederer for 'Central Park Five'
The boys spent several years in prison before their convictions were overturned: Another person confessed to raping Meili, whose DNA matched what was found in her.
"Columbia Law School should fire Elizabeth Lederer, but that is just a start," the law students wrote. It must "address the racism inherent in how the law is taught":
We also ask that Columbia implement professionally-led, mandatory, anti-racist trainings for all educators at the law school, re-evaluate the hiring curriculum to prioritize staff that already bring cultural competencies into the classroom, and re-evaluate law school curriculums to prevent perpetuating racist practices.
The law students' letter apparently played a significant role in Lester's decision to throw Lederer under the bus.
Letter from the @ColumbiaLaw Dean specifically mentions the statement from the Black Law Students Association pic.twitter.com/EStSXflu3Q

— Barred and Boujee (@AudreLawdAMercy) June 12, 2019
Columbia Law's passive acceptance of the mob against Lederer moves it closer to Harvard University's active decision to fire Ronald Sullivan as faculty dean of Winthrop House, owing to his legal representation of disgraced Hollywood producer Harvey Weinstein.
Harvard Law didn't give in to the mob, however: Sullivan remains a law professor, and his faculty colleagues largely defended him.
For those keeping track, either prosecuting or representing criminal defendants are grounds for removal from two Ivy League schools.
MORE: You can also get fired for defending someone accused of sexual assault
IMAGE: Shutterstock
Like The College Fix on Facebook / Follow us on Twitter