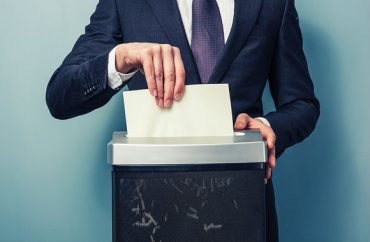 Students of color and Muslims should be held to a lower standard, faculty say
Free speech is worthless at Columbia University, given its stunning decision to not charge anyone who disrupted a College Republicans event last month.
The Columbia Daily Spectator reports Thursday that Suzanne Goldberg, executive vice president for university life and rules administrator, decided to "informally resolve" the conduct-code complaints against the 19 or more students under investigation.
The unexplained Monday move, which also lifts a ban on attending (read: disrupting) College Republicans events, followed a faculty revolt that called the university investigation an "overreaction."
Goldberg's office claims she can't share the justification for the closed investigations because of "a rule that prohibits the University from disclosing information about investigations and adjudications," the Spectator reports.
Student protesters had continuously disrupted a Skype-delivered speech by Tommy Robinson, founder of the anti-Islam English Defence League. Black student activists cited the CRs' invited speakers as a reason for the student government to defund and derecognize the group at a recent meeting.
MORE: Black student activists demand defunding of CRs: They 'oppose our humanity'
Goldberg's investigation apparently spooked would-be disruptors. The Spectator said Monday night's CRs event featuring controversial Internet personality Mike Cernovich, a popularizer of the "Pizzagate" conspiracy theory, featured quiet student protests inside the venue but "went on uninterrupted."
More than 100 faculty, mostly in the humanities and social sciences, protested the Ivy League school's investigation of the Robinson disruption, telling President Lee Bollinger in a letter that the protesters were victims:
Rather than protecting rights to protest and speech in a neutral manner, the administration seems committed to using "free speech principles" as an opportunity to prosecute students for their reasonable efforts to critically engage biased, exclusionary and anti-democratic speakers brought to campus. …

[The game plan of "opponents of the very idea of the university" is] to flood educational institutions with inflamatory [sic] speakers, and lure the university into issuing statements defending their right to speak, despite – or especially because – of their offensive ideas. It will then be left to students to protest the ideology of these speakers, at which point the university will prosecute the students for violating the institution's rules of conduct.
School that spends $100 million more on diversity promotes 'white supremacist agenda'
Appropriating the language of supporters of due process for students accused of sexual misconduct, the faculty said the students -a majority of which are "of color or Muslim" – had "undergone a kind of star chamber inquiry" and "administrative shaming."
They quote Goldberg as asking students accused of disruption if they know "why we protect free speech on campus" and whether they talked or made "a noise" while Robinson was speaking:
She asked not one question about whether the speaker said something regarded by the audience as outrageous, false, objectionable, bigoted, inflammatory or discriminatory. She did not inquire whether any verbal reaction from the students was short or long in duration, was audible to the entire audience, was audible to the speaker, was reasonable under the circumstances, was frequent or just a "one-off," whether the speaker interrupted audience members when they were speaking, or what was the general tone or format of the presentation. Context was irrelevant to the Rules Administrator's "investigation."
Because Robinson "deployed more tiki torch than natural light of reason" in his freewheeling address, the faculty say, students were apparently blameless for continually disrupting the CRs' event.
Professors issued one set of standards for white students and another set for students of color and Muslims:
For these students, the obligation to confront Tommy Robinson and the College Republicans was personal and implicated their sense of belonging in this community. While the University was actively defending a kind of discursive green zone for white supremacists, xenophobes, Islamophobes, and misogynists, it fell to the students to respond to the bile and falsehoods spewed by the clientele invited to campus by peer student groups.
They claimed without evidence that their preferred students had endured "verbal and physical assaults of students" for their "peaceful protest" and that their posters were torn down, without any formal Columbia investigation.
The professors accused Columbia – which is spending an additional $100 million promoting diversity – of "being conscripted into a white supremacist agenda."
Read the Spectator article and faculty protest letter.
MORE: Columbia to spend $100 million more on diversity
IMAGE: Lolostock/Shutterstock
Like The College Fix on Facebook / Follow us on Twitter