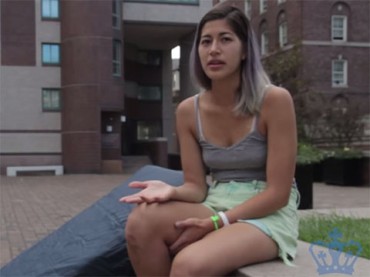 From ignoring broken confidentiality to paying for rally's cleanup, an issue of favoritism
Columbia University systematically used its own resources to attack a student whom it cleared of sexual-assault allegations, according to a lawsuit by Paul Nungesser against school leaders.
Though it doesn't name his accuser, the so-called "Mattress Girl" Emma Sulkowicz, as a defendant, the suit repeatedly cites communication between the ex-sex partners as evidence of Sulkowicz's duplicity.
Columbia took the "politically correct route" in promoting Sulkowicz's "Carry that Weight" art project, Nungesser attorney Paul Byler told The College Fix in a phone interview.
By toting her mattress around campus as a protest of Columbia's refusal to expel Nungesser, Sulkowicz has enchanted national figures such as Democratic Sen. Kirsten Gillibrand, who brought her to this year's State of the Union address and flat-out called Nungesser a "rapist."
The campus judgment directed at Nungesser and his defenders throughout the ordeal bothered even one of Sulkowicz's supporters, who wrote a letter in the Columbia Spectator asking students to "end Emma's story."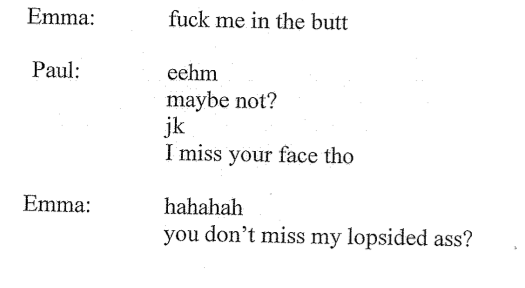 School failed to protect a student it exonerated
Though Columbia cleared Nungesser under the low "preponderance of evidence" standard and a subsequent New York County investigation ended for lack of evidence, Columbia continued to promote and fund – both directly and indirectly – many of Sulkowicz's exploits, the lawsuit claims.
Lawyer Byler told The Fix the school had an obligation to protect Nungesser.
"If you're a male and you're exonerated," the only conclusion is there's "no merit at all to the accusation," Byler said.
The problems started when the university began tolerating "and then embraced" Sulkowicz's behavior, Byler said.
Columbia gave course credit to Sulkowicz for her mattress-oriented performance art project and paid most of a bill for a rally against sexual assault headlined by Sulkowicz, the suit says.
Efforts "to wreak havoc on Paul's life" were aided by Professor Jon Kessler, named as a defendant, who "jointly designed" the mattress project with Sulkowicz as her senior thesis.
By allowing "Emma to carry the mattress into each of her classes, the library, and on Columbia campus-provided transportation," Columbia is facilitating gender-based harassment and stalking of Nungesser, the suit claims.
School guilty of 'sponsoring a defamation and harassment movement'

University President Lee Bollinger, another defendant, showed "contemptible moral cowardice in bowing down to the witch hunt against an innocent student" by repeatedly praising Sulkowicz's project, the suit says.
University resources were used to slur Nungesser: Columbia's Institute for Research on Women and Gender published articles praising Sulkowicz on its blog and promoted her art project, the suit says.
Columbia bent its own rules to help Sulkowicz's cause, according to the suit.
Following the rally where Sulkowicz spoke of her own alleged rape by Nungesser, Columbia picked up $1,000 of the $1,500 cost of cleanup rather than requiring its student organization sponsors to pay the full cost – "effectively sponsoring a defamation and harassment movement against Paul."
The lawsuit alleges the university failed to protect Nungesser numerous times, including after Sulkowicz broke the confidentiality agreement.
It failed to penalize students who broke confidentiality agreements by speaking with the Spectator and allowed the paper to name Nungesser as the alleged rapist.
Bollinger patted the university on the back in an October New Republic article, praising its efforts against sexual assault, while ignoring the universities' activities and omissions "that had falsely branded Paul a rapist and constituted gender based harassment," the suit says.
Contradicting the DA
Throughout the ordeal, Sulkowicz repeatedly lied or bended the truth, according to the lawsuit.
During the investigation by the university, she "was able to continuously alter and tweak important facts," and she claimed at her April 2014 press conference with Sen. Gillibrand that her "serial rapist" was on campus, despite knowing that he was studying abroad in Prague.
In August 2014, after the New York County district attorney's office cited a lack of "reasonable suspicion" as its reason for not bringing charges, Sulkowicz claimed that it was she who had decided against pressing charges against Nungesser, citing the long wait to go to trial.
She repeated this claim in an interview with Democracy Now.
Sulkowicz and Nungesser had engaged in consensual sexual intercourse previous to the alleged rape and she was often flirty with him, according to the suit.
As Robby Soave at Reason noted, "the messages she continued to send him even after he allegedly attacked her—as well as some of her demonstrably false assertions, including that she never brought up anal sex with him—certainly look bad for her."
Columbia University declined to comment and Sulkowicz did not respond to requests for comment.
College Fix reporter Matt Lamb is a student at Loyola University-Chicago.
Like The College Fix on Facebook / Follow us on Twitter
IMAGE: YouTube screenshot