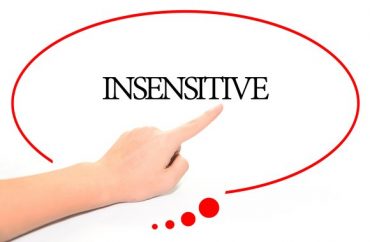 Columbia's Alpha Chi Omega sorority will not hold future installments of its annual fundraiser for domestic violence awareness due to accusations of "insensitivity" and … "transphobia."
The "Walk a Mile in Her Shoes" event had invited students (including males) "to wear high heels and traverse college walk, and sends proceeds from the event to charities for survivors of domestic violence in New York."
But according to the Columbia Spectator, some criticized the Walk as being too "comedic," that it "frame[d] the crossing of traditional gender boundaries" as a "spectacle," and "implie[d] that only women are targets of gender-based violence."
"Walking for a little bit in high heels in a very public way is a gross understatement of what survivors go through," [student Sofia] Gouin said. "You're making something trivialized, but it's also glamorized—something you can post on your Instagram."
The fact that mostly "cisgender" students were involved was another cause for "concern."
Criticism following the event on Sunday led the sorority to pull a video of the event from its official Facebook page and, later in the day, post a status apologizing to those "hurt" by the event and announcing that it will not host the walk again in the future. The post also mentioned that the group had implemented training for its members and participants of the event to avoid insensitivity.

Alpha Chi Omega leaders were not made available for an interview, but a sorority spokesperson said in an email to Spectator that the sorority "recognize[s]" that the event had the potential to be insensitive and promote transphobia from the start, and that the sensitivity training had not been sufficient. According to the email, however, the sorority had heard no negative feedback prior to Sunday. Members of the anti-sexual assault activism group No Red Tape first approached the sorority with complaints after the walk on Sunday afternoon.

Members of No Red Tape declined to be interviewed for this story. The group posted a statement on Facebook Sunday night criticizing the walk and calling for a more gender-inclusive understanding of gender-based violence.
The sorority reports funds raised from the event totaled about $2,000.
MORE: Columbia 'peacekeeping skills' prof charged with assaulting boyfriend
MORE: Becoming transgender convinces student to accuse former lover of sexual assault
Like The College Fix on Facebook / Follow us on Twitter
IMAGE: Shutterstock