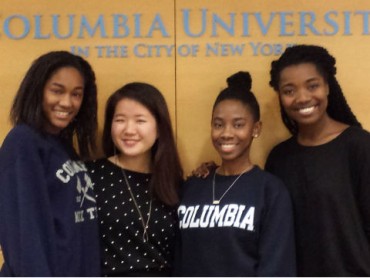 OPINION
Before I transferred to Columbia University, I went to a local college in my native West Virginia.
There, I was part of a student-run multicultural initiative – just a band of misfits who wanted to share our love of other cultural perspectives with whoever chose our company.
Though students who joined our group were like-minded in many ways, we did not try to alter the overall intellectual growth of our brothers and sisters in scholarship.
That might not be true at Columbia, if I'm correctly interpreting the implications of its own recent multicultural initiative: that all students (and faculty) must participate, and that this enforced participation will stymie the intellectual journey of many in favor of placating the sensibilities of a few.
The Multicultural Affairs Advisory Board has been meeting with administrators and faculty who lead the Core curriculum in a bid to make students feel "safe in the classroom" by recognizing "the multiplicity of their identities," the board's four members wrote in a Columbia Spectator op-ed.
The student-run organization's mission is to ensure that "Columbia's campus is welcoming and safe for students of all backgrounds." It's part of the school's Office of Multicultural Affairs.
Its proposal, however, would do nothing short of compromise the Core curriculum.
Though they don't explicitly recommend revising the content of Columbia's Literature and Humanities (Lit Hum) curriculum, the members claim it's harming students who find certain texts "triggering."
In a forum the board hosted last semester, a young undergraduate claimed she was triggered by the content of Ovid's Metamorphoses, an assigned required text in Lit Hum's two-semester course progression, the board wrote.
Though Ovid's text is "a fixture of Lit Hum," the members said that like much of Western literature, Metamorphoses can also be "triggering and offensive" to "a [rape] survivor, a person of color, or a student from a low-income background."
While the board asks the Core gatekeepers to educate faculty about trigger warnings and create a "mediation mechanism for students who have identity-based disagreements with professors," perhaps their most far-reaching recommendation boils down to re-education.
They want "all professors" to go through a training program that will help them "constructively facilitate conversations that embrace all identities" and "think critically about how the Core Curriculum is framed for their students."
This is not intended to "infringe" on professors' academic freedom, they wrote. They simply want to give professors "effective strategies to engage with potential conflicts and confrontations in the classroom" and coax out "voices which presently feel silenced."
What about the voice of students at large who don't have a "university-funded bureaucracy" to implement their will, as Cornell Law School Professor William Jacobson wrote about the members' proposal?
Won't their voices be "silenced" if the Core is neutered into a bland puddle of inoffensiveness?
I'm not the only student worried about how this could play out.
A fellow Columbia undergrad who requested anonymity was candid in an interview about the shortcomings of the proposal.
The very existence of an advisory board for multicultural grievances is alarming because it has "a big selection bias for membership," the student told me.
He claimed no one had been accepted to the board "who thinks that ideas and logic can trump emotions and identity." Instead, it is composed of those who consider identity itself "the most" important factor in decision-making.
This is why the Spectator op-ed "didn't even bother" establishing such a premise, the student told me – the board just takes it for granted that identity will trump all else.
I reached out to the advisory board members to flesh out their recommendations, as well as the Office of Multicultural Affairs and director of the Center for the Core Curriculum, Roosevelt Montás, to get their take on the board's proposal and what it could mean for the Core.
Since these issues probably won't stay confined to Columbia, I tried to reach the American Academy of Arts and Sciences' John Tessitore, who directs its humanities and education program, for his take on challenges to such curricula.
So far only advisory board member Tanika Lynch has responded, and asked for more time to formulate a response. (Finals week is wrapping up at Columbia.)
However they feel about the Core curriculum, students and faculty deserve to know how it might change in response to perceived slights to certain groups on campus.
College Fix contributor Micah Fleck is a student at Columbia University.
Like The College Fix on Facebook / Follow us on Twitter
IMAGES: Columbia University Office of Multicultural Affairs, Wikimedia Commons