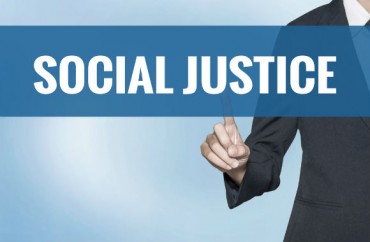 Class aims to teach teens how to 'advance and articulate social justice narratives'
An Ivy League university in New York City is hosting a music class to teach teenagers "pop and social justice songwriting," instructing students on how to write music addressing "LGBTQIA rights" and "gender and racial equality," among other lessons.
Columbia University's Center for Justice will host "Pop and Social Justice Songwriting 101" from February to April of this year.
According to the course description, it consists of a series of workshops focused on "the analysis and application of the elements of songwriting (rhythm, melody, lyrics, and structure) and how they work together to produce a finished, memorable composition."
"In informative lectures, supplemented by group discussions, collaborations, demonstrations, and professional feedback, we will learn the craft of songwriting and the role it plays in every popular genre," the description reads.
The workshop is offered through the Center's June Jordan Fellowship, which offers programs to local community members including high school students. The course posting states that attendees must be at least 15 years old to participate, though "youth ages 16-18 in the Harlem area will be be giving [sic] strong consideration."
The course will be taught by Afrika Nxumalo, a pop songwriter from North Carolina. Nxumalo is part of the inaugural cohort of the June Jordan fellowship.
The College Fix reached out to Nxumalo repeatedly on Facebook to learn more about what the course will teach students. Nxumalo did not respond. The Fix was unable to locate an email address for Nxumalo.
Reached through the Center for Justice's contact page, Nicole Delgadillo, the program coordinator for the June Jordan Fellowship, told The Fix via email that the workshop will teach students how to "harness music to advance and articulate social justice narratives" and "how music, especially pop music, has been tied to social justice movements."
"It will teach practical skills around songwriting (composing lyrics, recording music, licensing songs) while examining past and current examples of songs that transmit a social justice message and how they do so," Delgadillo said.
"This workshop sees songwriting and music as a tool that activists can use to reach a broader audience and bring social justice issues (i.e. gender and racial equality, mass incarceration, poverty, LGBTQIA rights, etc) to public consciousness."
According to its website, the Center for Justice at Columbia University is "committed to reducing the nation's reliance on incarceration and advancing alternative approaches to safety and justice through education, research and policy."
"Based in the strongly held belief that universities have a large role to play in enacting social change, the Center seeks to engage and harness the collective capacity of Columbia University and its range of resources, including faculty and students, to impact the trajectory of criminal justice policy," the website states.
MORE: Colleges train, pay students to become social justice advocates
MORE: Want credit for studying social justice? Here are more than 100 colleges with academic programs
IMAGE: PhuShutter / Shutterstock.com
Like The College Fix on Facebook / Follow us on Twitter