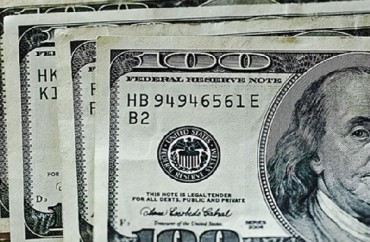 School has spent $85 million on diversity over the past 12 years
Columbia University is planning to invest $100 million in diversity efforts over the next five years, an amount the president of the school claims is "essential to the evolving needs" of the Ivy League institution.
In an email obtained by The College Fix, Columbia's president, Lee Bollinger, wrote that "scholarship and teaching are strengthened immeasurably by having a diverse faculty and student body," that such a goal "is also an imperative of any reasonable conception of justice," and that, of all the steps Columbia may take to realize this goal, "none is more important than the commitment of financial resources to this end."
Bollinger notes that Columbia has spent $85 million on diversity efforts since 2005.
"I am writing now," the letter adds, "to announce that we are committing an additional $100 million over the next five fiscal years to continue this effort."
The financial undertaking "will continue to be a shared obligation," Bollinger writes, "with contributions from the University to be matched by investments from individual schools and their academic departments."
The email also notes that, next spring, "the University will be highlighting mid-career awards for faculty who contribute to Columbia's diversity."
According to the Wall Street Journal, the university in the past has faced problems with recruiting scholars from minority groups. Officials said only nine percent of its 1,637 faculty members were African-American, Hispanic, Native American or Pacific Islander, of which 30 percent were women.
Dennis Mitchell, vice provost for faculty diversity and inclusion for the university since 2014, will help lead the effort to invest in diversity.
"I'm thrilled to see us double down on our level of commitment," Mitchell said, according to Columbia's website. "This changes the climate and culture of the University."
Mitchell did not respond to requests for comment from The Fix.
The Fix reached out to Columbia University to determine how the school defines "faculty who contribute to Columbia's diversity." A Columbia spokeswoman who asked to remain anonymous referred The Fix to two different pages on Columbia's website: the Office of the Vice Provost for Faculty Diversity and Inclusion, and a statement by Dennis Mitchell titled "Why is Diversity So Important?" It is unclear how either link answered The Fix's question.
The College Fix repeatedly reached out to Columbia's Office of Diversity and Culture. The office did not respond.
MORE: UNC Charlotte offers 345 'diversity' courses
MORE: Largest Christian university in Texas launches 22 new diversity efforts in span of one year
IMAGE: Flickr
Like The College Fix on Facebook / Follow us on Twitter