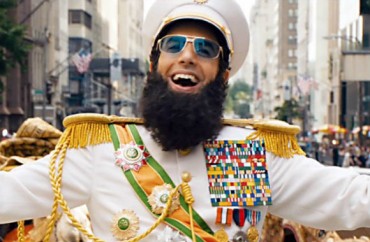 Columbia University has the worst free-speech rating from the Foundation for Individual Rights in Education (FIRE), and it showed why when it flipped out over some crude private messages shared among athletes.
As we previously reported, the university suspended the wrestling team after their group chats – which made derogatory remarks about women, gays and black students – were published by a student-run news site. Outraged students are both harassing the wrestlers' families and trying to get the wrestlers expelled.
Samantha Harris, director of policy research at FIRE, puts this situation into perspective by noting that athletes agree to some extra regulation of their college lives by virtue of representing their schools:
At the same time, there must be some limits on how intrusively a college can behave in the name of protecting the reputation of its athletic program. A university cannot claim to be a bastion of freedom and openness and then operate like a totalitarian state with regard to its athletes, who are—after all—also students at the university.
MORE: Columbia students demand expulsion of wrestlers for lewd private messages
Harris emphasizes that, far from saying horrible things while wearing their jerseys in public (and hence representing Columbia), these were "private messages exchanged among friends":
If there is to be any semblance of freedom and autonomy for college students, the content of their unwillingly exposed private conversations (assuming they do not threaten violence or otherwise constitute illegal activity) simply cannot be made fair game for official action. To do otherwise strips students of the rights to free speech and privacy in a way that is irreconcilable with the values of a free society, regardless of whether the students involved are athletes or not. …

This controversy arose from a private conversation that was leaked by an unknown party, and no reasonable person could interpret these remarks as reflecting the opinions of Columbia University.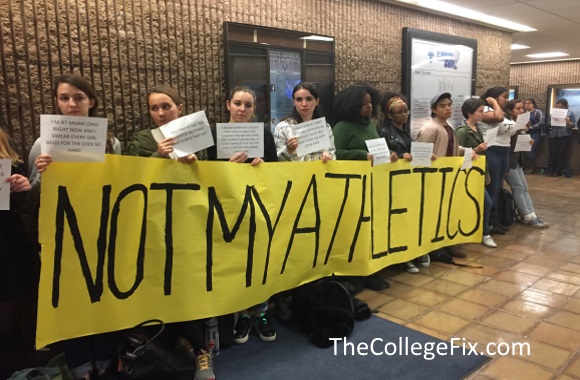 It's also a plain violation of Columbia's own "university conduct" rules, the only set of Columbia policies that earn FIRE's coveted green light.
MORE: Students call private GroupMe texts 'hate speech,' demand punishment
It pledges to students that it
cannot and will not rule any subject or form of expression out of order on the ground that it is objectionable, offensive, immoral, or untrue … free expression would mean little if it did not include the right to express what others may reject or loathe.
Columbia is doing nothing more than ignoring its own rules "in order to make an ultimately political point about the content of that speech," Harris says.
I don't know if the wrestlers are feeling litigious, but in my view, they have a compelling breach-of-contract claim against the university for punishing them for lewd comments made on their own time – not the university's.
Like The College Fix on Facebook / Follow us on Twitter
MORE: Frat suspended for vulgar texts sent privately between members
MORE: Title IX investigation because soccer players privately rated women
IMAGE: The Dictator